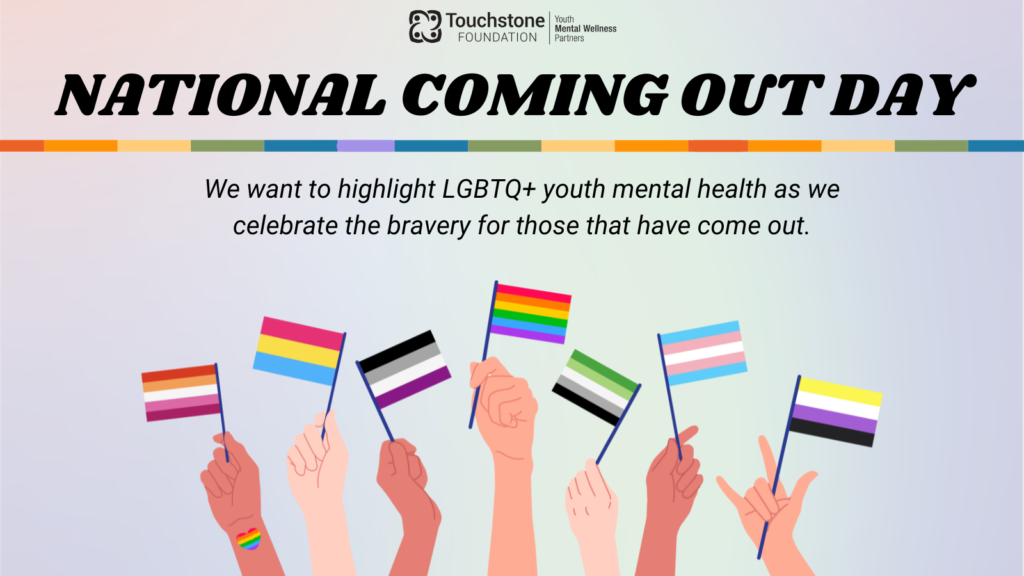 Today, we celebrate National Coming Out Day and want to focus on LGBTQ+ mental health. It takes immense courage for individuals to come out, but unfortunately, it also exposes them to criticism from those who don't accept them. This can create a distinct set of challenges for LGBTQ+ individuals as they navigate life's ups and downs while striving to establish or re-establish a positive support network.
Touchstone Foundation understands the importance of affirming community spaces and that a strong support system positively contribute to LGBTQ+ mental health. In 2022, The Trevor Project conducted a youth mental health survey among LGBTQ+ youth in the United States.
Here are some results from the survey:
45% of LGBTQ youth seriously considered suicide in the past year including more than half of transgender and nonbinary youth and 1 in 3 cisgender youth.
60% of LGBTQ youth who wanted mental health care in the past year were not able to get it.
73% of LGBTQ youth reported experiencing symptoms of anxiety
58% of LGBTQ youth reported experiencing symptoms of depression

56% of LGBTQ youth reported that their mental health was poor most of the time or always due to the COVID-19 pandemic
We believe that the more affirming and supportive adults an LGBTQ+ person has in their life can dramatically impact their mental health in a positive way. It is easy to underestimate your impact in someone's life but the more you can openly affirm someone in their sexuality and gender, can contribute to positive mental health outcomes.
August - Youth Mental Health Fundraiser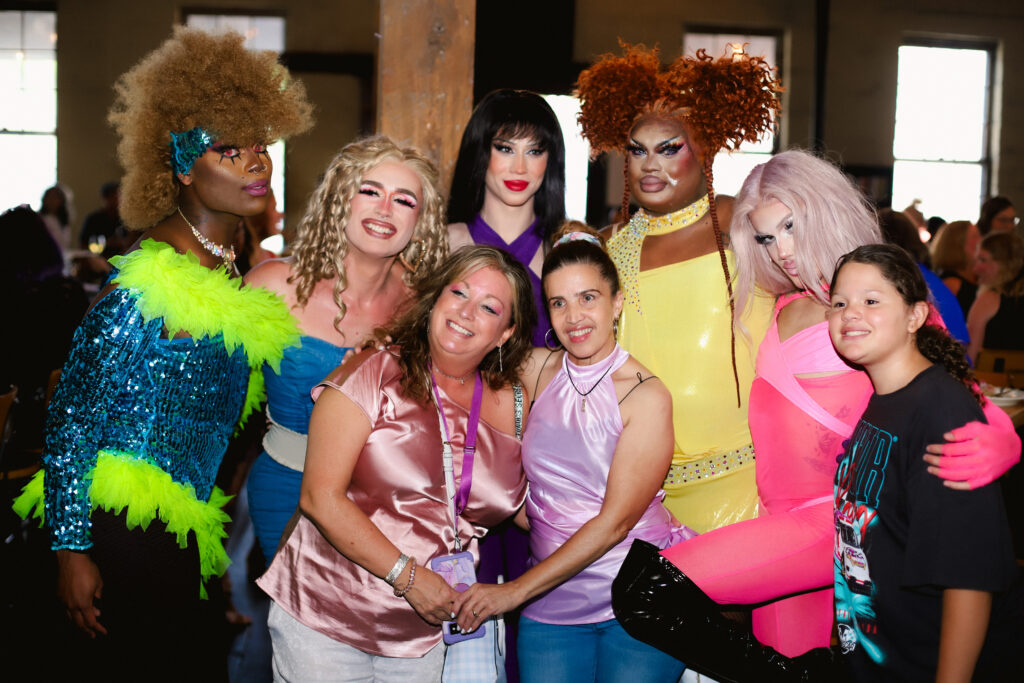 At Touchstone Foundation, we believe that safe spaces are crucial for LGBTQ+ individuals within the community. We would like to extend our heartfelt thanks to everyone who attended our Drag Brunch fundraiser in August. Our goal with the drag brunch was to create a safe and engaging event for youth and their families.
Thanks to the community's generous support, we managed to raise over $1400 for our Rise Above youth summit program. This program enables us to connect high school students with mental health professionals in Lancaster for compelling workshops on mental health topics.
We would also like to thank Hajji Payne, aka Nevaeha Le'Vixenn, for serving as the emcee of our event and for coordinating other talented performers, including Przym, Nes, Charlize Angel, and Majestee, our DJ.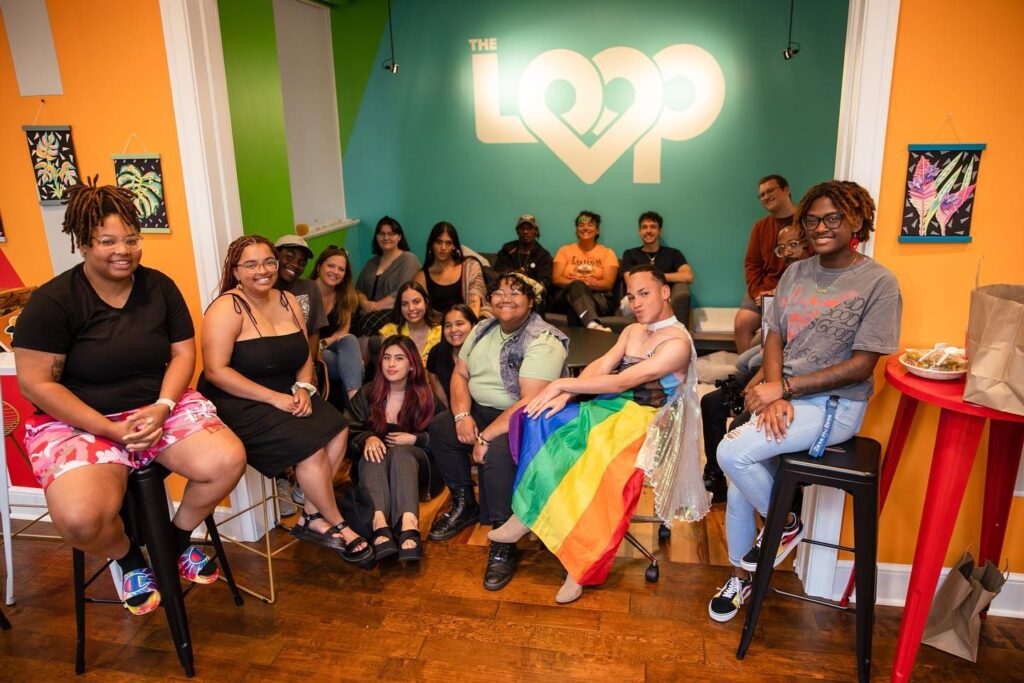 Throughout this past year we have partnered with the Lancaster Changemakers Collective to host Pride Poetry. This is a monthly poetry event dedicated to queerness and creativity!
For Pride Month, which takes place in June, we hosted a special Pride Poetry event. We are grateful to the Lancaster LGBTQ+ Coalition for letting us use their space for this special event.
We invited five poets to perform a few pieces and then invited community members to perform their own pieces during the open mic portion. These poetry events have been instrumental in community building and providing safe spaces for LGBTQ+ creatives to practice their craft.
Read about Pride Poetry and the local poets that performed in June
Interested in finding your own behavioral health counselor? Visit our resource page with various counseling directories and get started searching for someone who meets your needs. There are links specifically to help find therapists that specialize in LGBTQ counseling!