Every 3rd Thursday of the month this year, we have been able to host Pride Poetry in our office. Since June is Pride month, we hosted a new kind of Pride Poetry with local artists and an open mic portion at The Loop two weeks ago!
We're thankful to the
Lancaster Changemakers Collective
for partnering with us for this program and for cultivating a space each month dedicated to queerness and creativity! The Changemakers, as they're known, are a local group of community members dedicated to creating educational spaces for people in the Lancaster community.
We're also proud to be community partners alongside
The Lancaster LGBTQ+ Coalition & The Loop
to help create these spaces in the Lancaster community! The Lancaster LGBTQ+ Coalition has various programs that serve the local Lancaster Community and The Loop is a hub for community events, resources and more!
We're excited that we were able to host an event and invite these local artists to share their talents with us. The event was an intimate and welcoming space that helped to inspire others who attended to share their own poetry during the open mic portion. Thank you to our featured performers who were vulnerable with us during the event, learn more about them through a Q&A about mental health and queerness.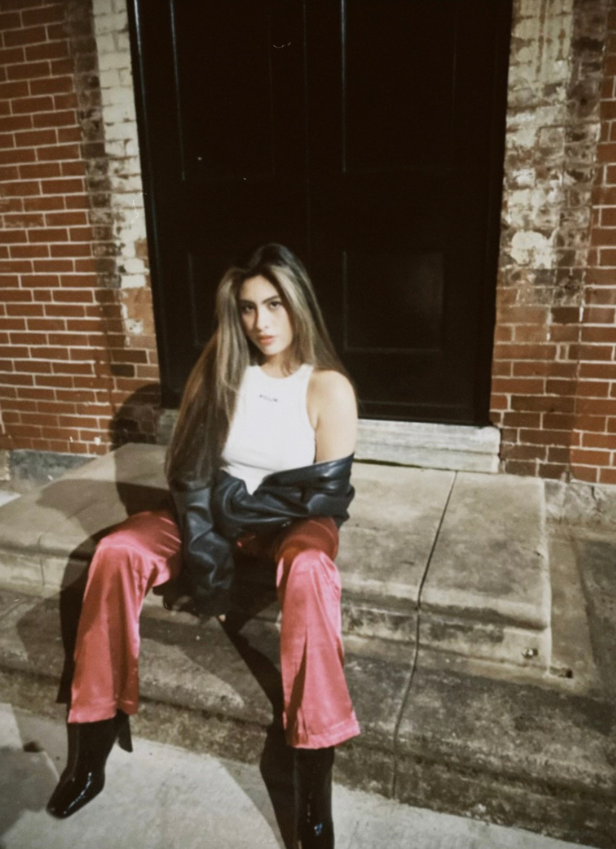 Katherine Marcella Carrillo was born in Queens, NY and goes by the stage name "Kat Marcella". At age 11, she moved to Pennsylvania and has been writing since she can remember, always as a method of self-expression and healing. She wrote, edited, and self-published her first poetry collection, 'A Fire Inside Her' in 2021 after her father passed away. Next came a string of projects that stemmed from the feelings and life events that have since then occurred. You can stay connected with her artistry and future works through social media @katmarcellla.
What does mental wellness mean to you?
Mental wellness means I'm no longer drowning out my thoughts with self-destructive habits and temporary people. It means I'm comfortable in my own skin and being kind to my mind. It's being a safe space for others in addition to myself. It means trusting my gut and my intuition. It means self-love, boundaries, and of course – choosing happiness.
What do you do to ground yourself?
I remind myself of how far I've come in my mental health journey. I let myself be proud of who I am because I battled a lot of things to be her. I also choose to find humor in every situation and fill myself with positive thoughts. It's a beautiful thing to always see the light in the darkness. 
What advice would you give to queer youth in Lancaster who want to live authentically?
My advice would be: to surround yourself with people who are going to support you every step of the way. Do not be afraid to end friendships with people that put you down in any way. You are deserving of all the love you bring to the world, so never settle for anything less. Allow yourself to be supported and do not be afraid to seek resources. They're out there – and so are people waiting to love you for all that you are.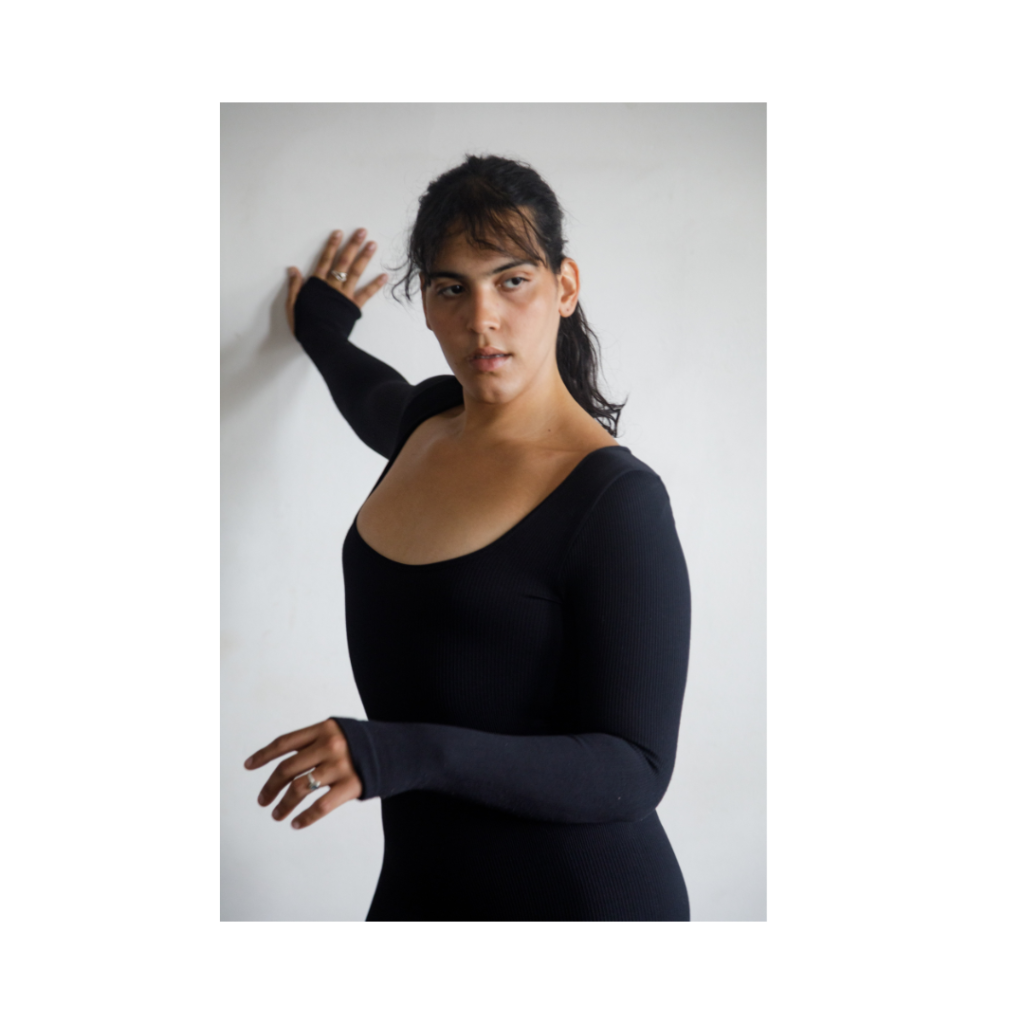 Avhsoj (pronounced joshua) uses tonality, electronics, and sparse minimalist structures to create a depth of musical feeling that is inconceivably vast. A life-long musician, Avhsoj was at first drawn to classical music and composition but, despite a natural calling, cites an uphill struggle against the industry's various isms that led them down the path of homemade electronic esotericism.
What advice would you give to queer youth in Lancaster who want to live authentically?
Some advice I wanna give to queer youth is to not be scared to lose yourself. When those moments happen they allow us fruitful opportunities to question and discover components of our identity. breathe and live.
And to my gender questioning peers, if the questions about who you identify eyes are overwhelming your life, do something about it. Today is only guaranteed. kiss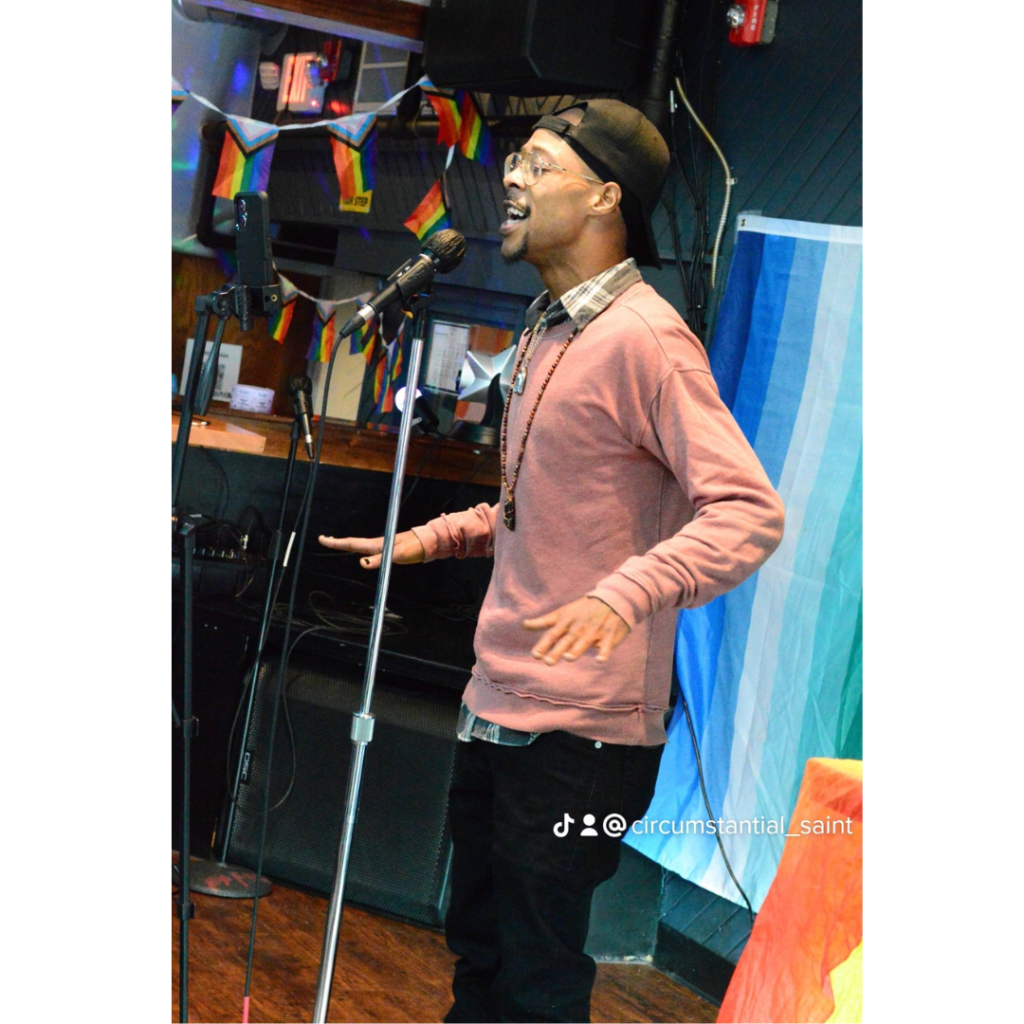 Circumstantial Saint is an affirmations poet musician and producer seeking to help elevate the collective consciousness of all people. Using a wide range of sounds from neo-soul to house and many other genres, he combines it with themes of duality, life experiences, encouragement, and more, through poetry. Born and raised in Coatesville, and having lived all over the state, Circumstantial Saint got his start in the Lancaster creative scene and has released 15 albums since 2022, which you can find on any music service. Painter, journalist, activist, producer, writer, designer, and more, Circumstantial Saint is simply a creator seeking to help others get inspired to create themselves. Community is important, and so are connections, and poetry combines those two in a beautiful fashion. Life can be hard, it is meant to be, though there is always a light somewhere. When you find a little light, you can navigate better.
What does mental wellness mean to you?
Making sure your mind -thoughts, emotions, and perceptions are all in good shape, and being mindful consistently of this. Taking care of yourself and being kind to yourself because you steer your vessel. 
What do you do to ground yourself?
To ground myself I have a number of things I do: the number one thing I do is take a hot herbal bath …with lots of bubbles and essential oils! Flowers! I did an album all about how baths can be a cleaning of sorts in so many ways. My best ideas thoughts and poems come from taking baths. I also ground outside- get my feet in the soil. I sunbathe, meditate, sleep, make music, write, and more. 
What advice would you give to queer youth in Lancaster who want to live authentically?
For one that is young, for one that is queer, living in Lancaster that wants to live authentically as themselves….you can! Manifestation is real! There is a whole family waiting for you with open arms! I have a poem where I say, "The best thing you can do for me, is be true to you." Even if your voice shakes, even if you are cast aside or left alone, you really aren't. Find your tribe, we are waiting for you, we are here, authentically QUEER. So my advice is to find your tribe- groups via social media, meetups, etc. and if you need help coming out or gaining resources don't be afraid to ask for them from your chosen family!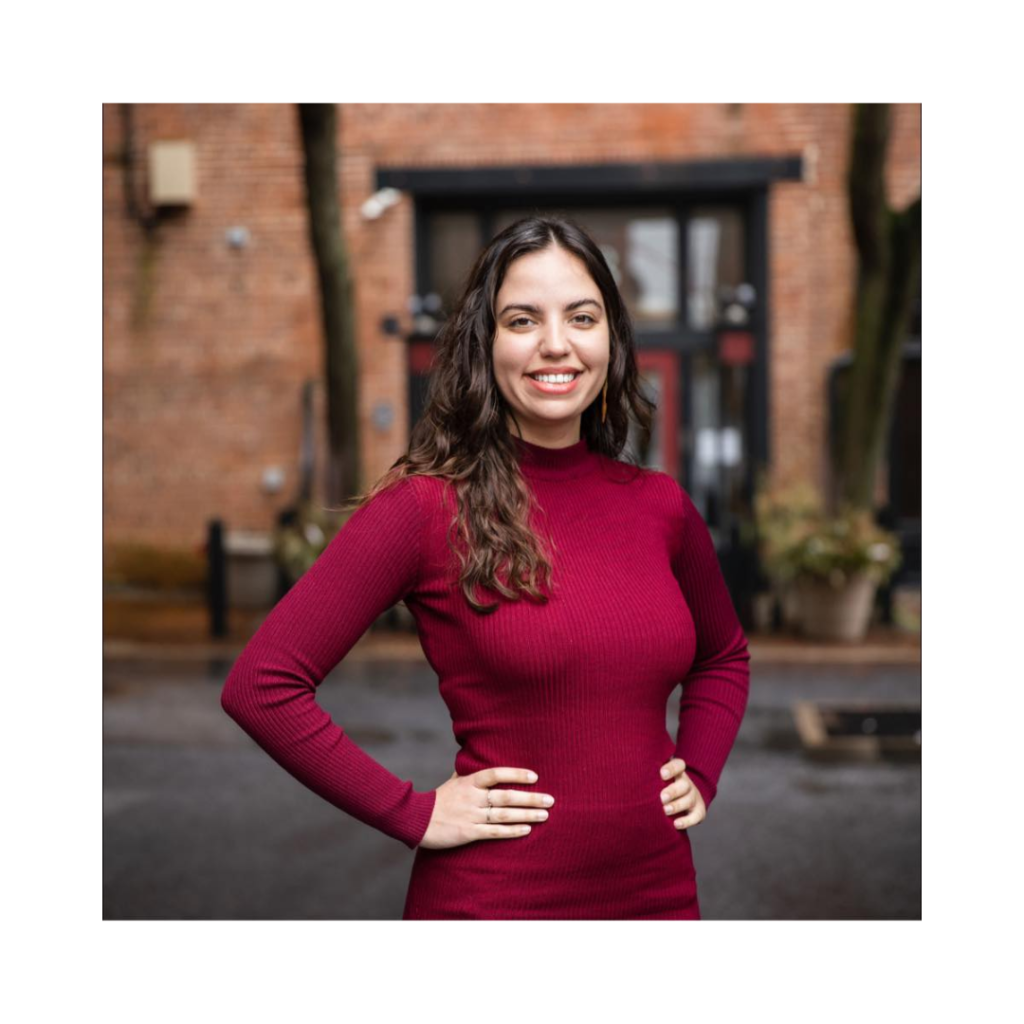 Kareena Rios is a Lancaster city native, J.P. McCaskey alumnus, creative, community leader, Boricua and mother of two. She is a constituent services advisor in the District Office of State Representative Ismail Smith- Wade- El.m, sits on the School Board for SDoL, and she is a member of the Equity Council for Lancaster Community Foundation. As a feminist, community-driven, progressive boricua; Kareena's lived experiences inform her creative work, namely her poetry which is representative of various parts of her identity.
What is your journey with mental health/wellness?
I think growing up in a Latino household I definitely got the sense that talking about your mental health was a little taboo. There were past family traumas that would occassionally come up, and often it felt like the whole family was starring at a wound that was too big to heal. In middle school a close family friend's daughter attempted self harming, this and issues at home prompted my mother to put me into therapy sessions at school. I unlearned a lot of stereotypes about mental health in therapy. Since then I have continued to seek out help when I need it. After giving birth to my second child I was experiencing some really intense mood changes and as it turned out I was struggling with postpartum depression. As a new mom I learned that in order to be a good caregiver I needed to care for myself and that included my mental health.
What do you do to ground yourself?
I typically will attempt to get some alone time to either stretch or go on a hike. Physical activity really helps me feel grounded and come back to my body.
What advice would you give to queer youth in Lancaster who want to live authentically?
Everyone is just trying to figure life out; people change constantly and growth takes time so honor yourself in all stages. Who you are today is not who you will be tomorrow. Just Be!💗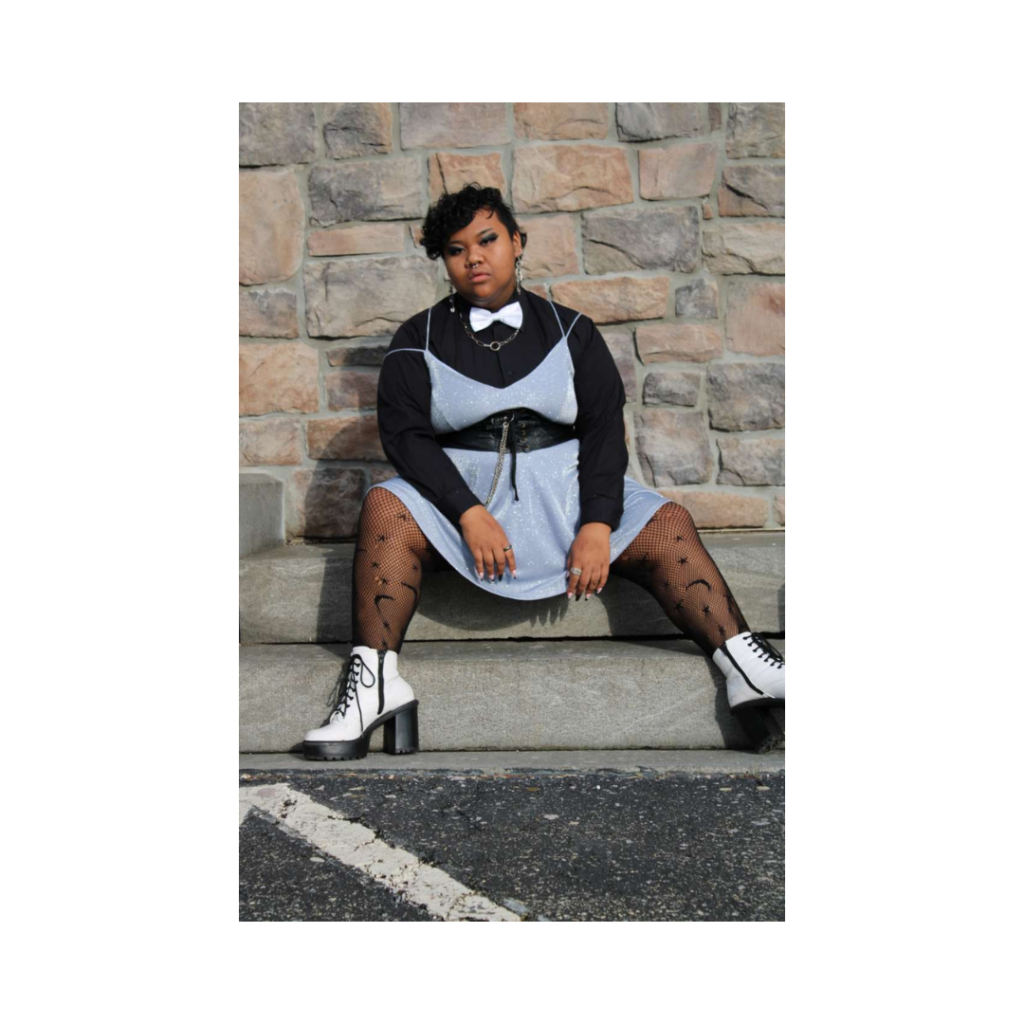 Sonii Bora (he/they) is a queer, neurodiverse, spoken word artist of color who is proud to have called the red rose city his home for the last 18 years. He is a recent graduate of Mccaskey Highschool and plans to take his poetry to Philadelphia this fall in pursuit of furthering both his education and craft at The University of the Arts.
What does mental wellness mean to you?
Mental wellness not only means to be secure and healthy in your thoughts, but also in your behaviors both with and without people surrounding you.
What do you do to ground yourself?
I practice mindfulness exercises such as deep breathing and stimming to release any tension I have in my body.
What advice would you give to queer youth in Lancaster who want to live authentically?
Never apologize for being authentically you. You deserve a seat at the table.