By: Julia Longenecker, Communications and Marketing Assistant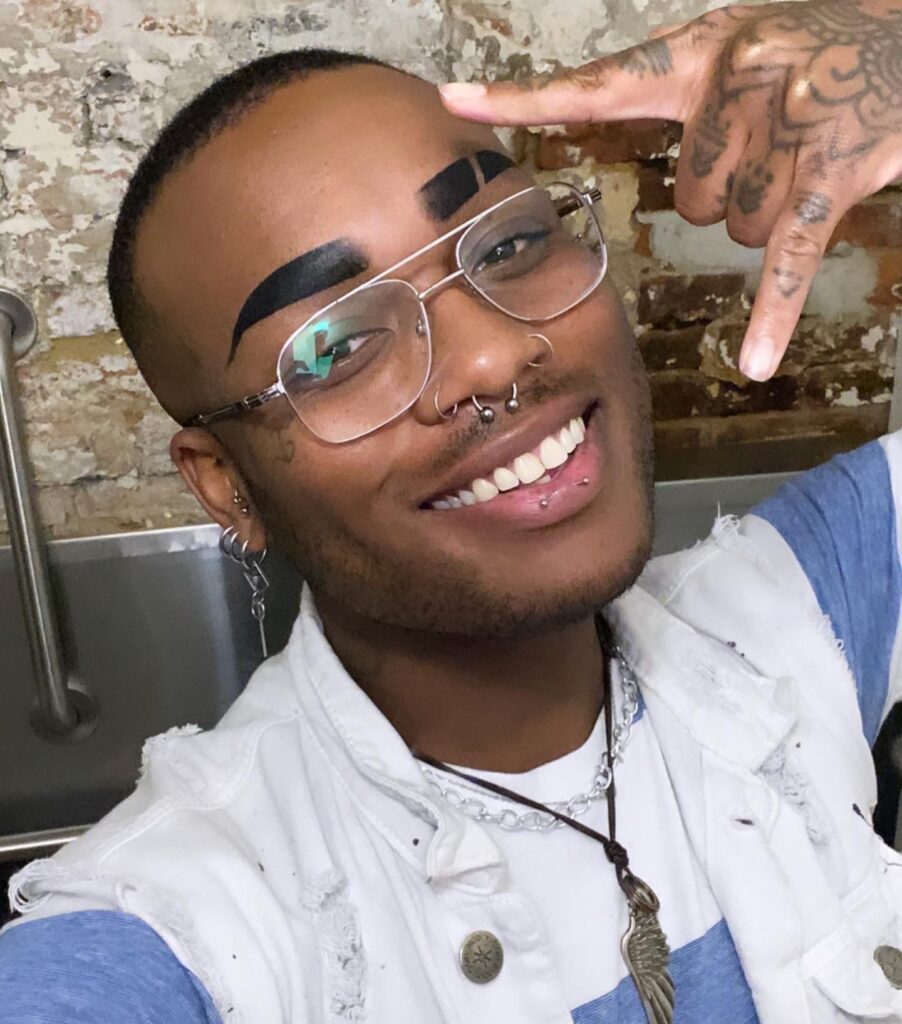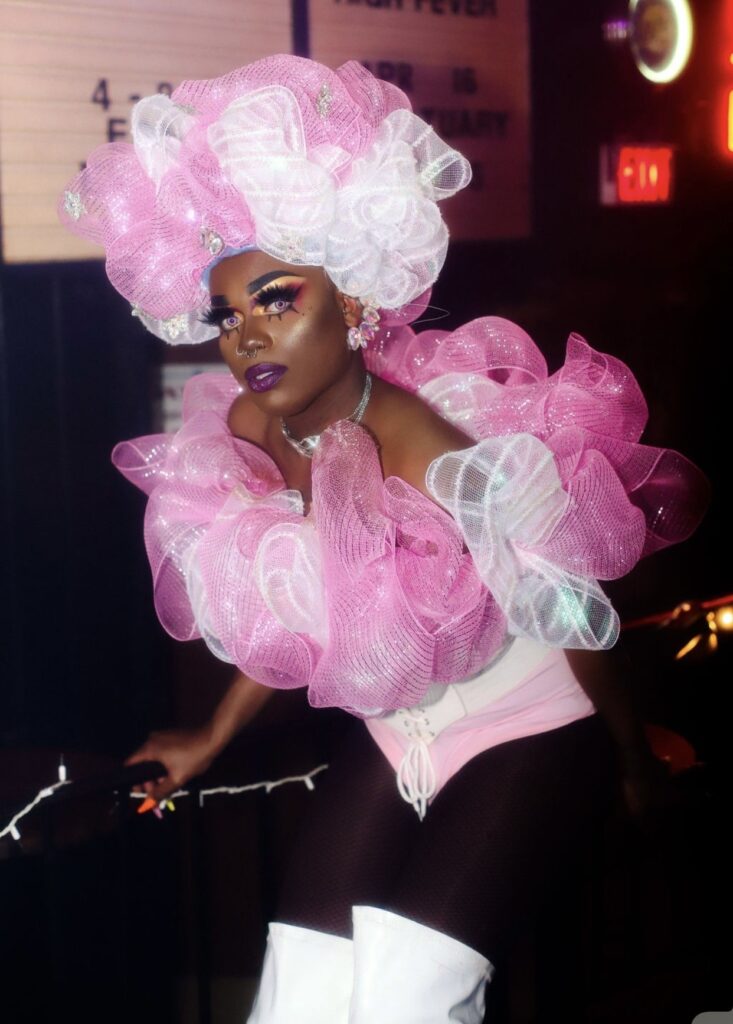 "Talk to someone. One of the biggest things about mental health is that we like to keep it all inside, and that's never healthy."
Hajji Payne, a local LGBTQ+ Leader in Lancaster County, sat down with me to answer some questions about his journey with mental wellness and how he would navigate the treacherous waters of mental illness. Hajji gave an assortment of advice throughout our interview and it was apparent that he also practiced his advice. Hajji has lived in Lancaster County for the past 21 years and has made an impact on so many. 
Could you tell me about your professional background?
Hajji has been working at Haircuttery in Lancaster for the past 12 years. He is a Master Hairstylist there and genuinely loves this line of work! Along with transforming others, he transforms into Drag Queen, Nevaeha for events. Hajji pours his soul into both of these jobs and has balanced his schedule to include both Haircuttery and drag each week. If he is not in the salon, he is working a show! In fact, if you would like to see him in all his drag glory, Touchstone Foundation is hosting a Drag Brunch on August 13, 2023 at Spring House Brewing Company!
What is your journey with mental wellness?
Hajji has dealt with an anxiety panic disorder for years. He had been unmedicated for the majority of his disorder, but knew when it started to get worse he needed to take a different route. This included starting medication and talking to trusted friends. He has taken the time to learn about himself and found that when he is feeling overwhelmed is when his anxiety is triggered, so he tries to ensure that he does take his own advice and says 'no' instead of overfilling his social calendar. Whether that be between him and his friends, or himself.
How do you schedule in self-care?
Despite having a full schedule, Hajji ensures that he takes the time to say, "no". He thinks that having the ability to say no and set specific boundaries is important. Saying "no" is what allows an individual to protect their peace. He realizes that most people have good intent when they ask for things like favors, but in order to protect his peace he chooses to say no at least once a day.
Saying no allows him to have time for the things that he enjoys doing as an individual, like video games! Which, he thinks he is pretty awesome at. 
Why is mental health awareness important in the LGBTQ+ community and how is the LGBTQ+ community affected?
Hajji believes that the LGBTQ+ community is more affected than most because individuals within this community don't necessarily fit into the "social standards". He thinks that when it comes to navigating through figuring out yourself and your place, it is important to choose "where, when, and how you want to be". When it comes down to it, he says that you are what is most important in your life. He believes that if there is anything that is not serving you in a positive way, you don't need it in your life. Despite it's relation to you.
Hajji explained how having a 'chosen family' was important. I could tell that this is something that Hajji did not take lightly. He explained it to me as, "those are the ones that bring me joy, those are the ones that make me happy, those are the ones who have helped me navigate through the world as being the person that I am because they are like me". Having a chosen family is finding people who are like you and holding them close.
What is one piece of advice you would give to the youth of Lancaster County who are seeking to improve their mental wellness?
"Talk to someone. One of the biggest things about mental health is that we like to keep it all inside, and that's never healthy."
Hajji believes that having the ability to talk to someone will do wonders for those who are interesting in improving their mental wellness. Regardless if it is a trained professional, or a trusted friend, opening up and talking to someone will aid the youth in their personal journey. He chooses to open up to his chosen family rather than a therapist because that is who he trusts the most.
Hajji also shared what he would call his favorite piece of advice, or anthem. He told me that "just because they are family, doesn't mean they have the right to be in your life. Nobody is entitled to your time, energy or your daily life. Toxic comes in many different forms, and 'it's okay to let go'." He understands the importance of family, but firmly believes that family does not always need to be blood related. If someone cannot accept you for who you are, Hajji feels as though they do not need to be in your life. 
It was a pleasure interviewing Hajji Payne, he exhibits a great deal of passion for what he does, and love for those in his chosen family. Hajji had a such a great personality and energy that made the interview feel like a casual conversation between friends. Touchstone Foundation is grateful to have this relationship, thank you Hajji Payne!