We're excited to welcome Emily Crahall, who is joining us as one of our Fall 2023 Interns. Emily is from Dallas, PA and will be graduating from Franklin & Marshall College in May of 2025 with a joint Sociology and Psychology major.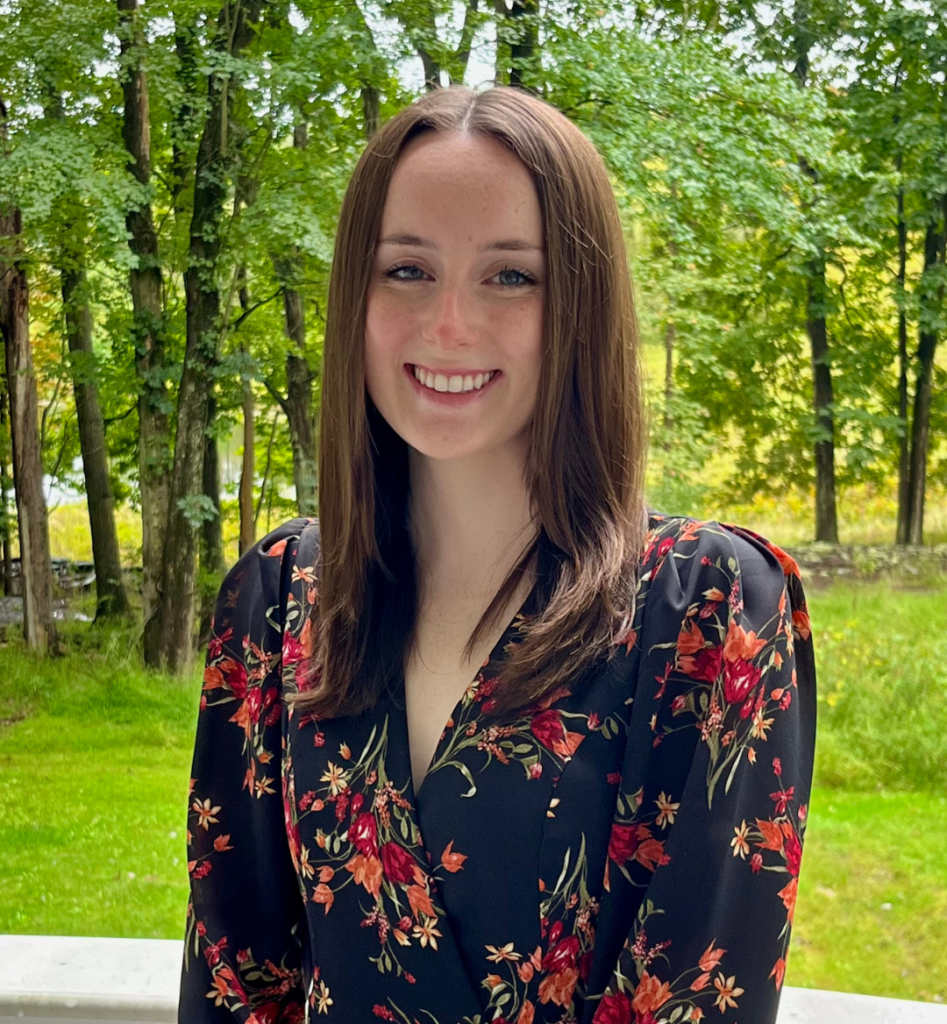 What inspired you to choose your major?
I chose sociology and psychology as my majors because I am really interested in learning more about how people work, both on the individual and social level, and eventually using that knowledge to give back to my community and help others in some way. By combining sociology and psychology, I've allowed myself to begin to develop a multi-faceted skill set and broadened perspective that I look forward to applying to my current experiences and interactions as well as taking out into the world post-graduation.
What projects will you do during your internship at Touchstone Foundation?
As the Programs Assistant Intern, I will be helping to organize and attend community events, review and analyze program data, and develop methods to increase program enrollment for programs including the Mental Health Access Assistance Program, "A Moment to Breathe" Parent and Child Group, and Rise Above Youth Summit.
How will these projects prepare you for the future?
These projects will also prepare me for the future by giving me a glimpse into what a career in mental health could look like. I know that the knowledge I gain from my time with Touchstone Foundation will be extremely valuable to me in determining my future career path as well as in giving me the tools I need to be successful in pursuing my future goals.
What do you hope to learn through this internship?
Through this internship, I'm really looking forward to being involved in the behind-the-scenes aspect of program development and learning about how to effectively manage related information and data. I also hope to learn through experience more about the way that programs like the ones run by Touchstone Foundation can benefit a community and the individuals in it. I'm so excited to get out into the Lancaster community with Touchstone and observe first-hand the impact of the work that I will be assisting with on youth mental wellness. I anticipate my time with Touchstone being influential as I continue my education and pursuit of a career, so my goal is to soak up as much information as I can!
What would you like your career focus to be after graduation?
After graduation, I plan to pursue a Master's Degree in Social Work and, ultimately, a career that allows me to work with and support individuals in my community directly.
Tell us something interesting or exciting about yourself.
I am a member of Kite & Keys, which is Franklin & Marshall College's a cappella group for women and gender minorities! I have always loved the arts and grew up being involved in theater and chorus, so joining this group was the perfect way for me to continue to explore this passion throughout college. Though I am also extremely passionate about the things I am studying, it is so important to me to have a creative outlet, which a cappella provides in more ways than one. Not only does it present me with the opportunity to make music with some of my best friends three times a week, but I've also learned how to arrange music, which has been a really unique and exciting artistic experience!
Emily can be reached at intern3@touchstonefound.org