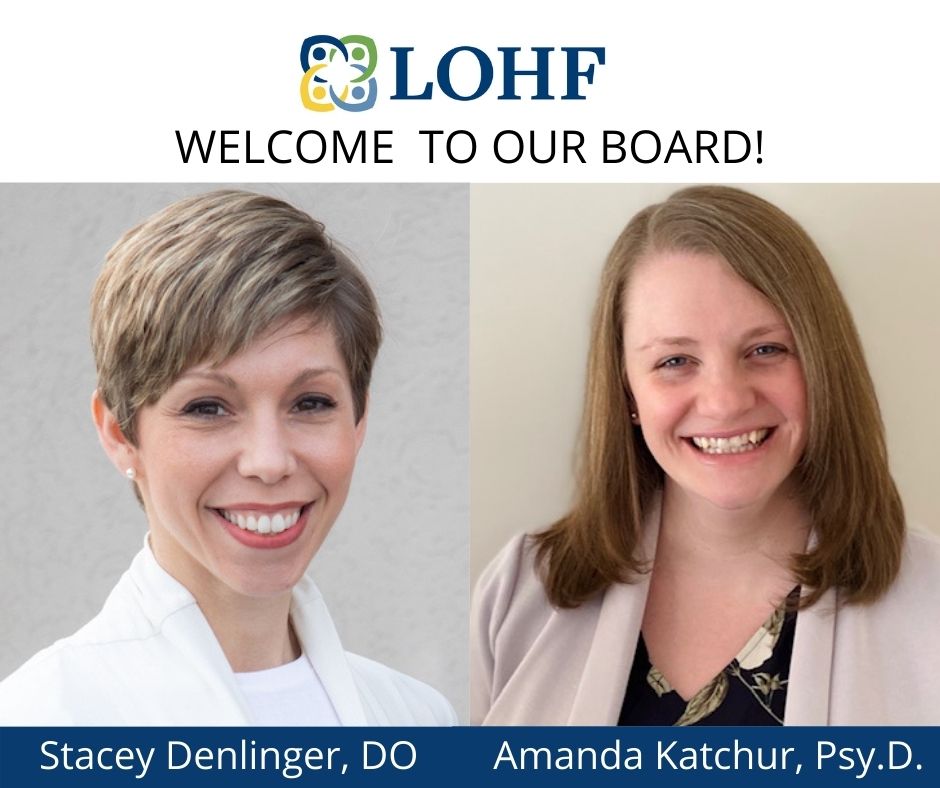 In March, we welcomed new board members. We look forward to their leadership and insight.
Stacey Denlinger, DO is a physician at CovenantMD, Lancaster. She received her medical degree from Philadelphia College of Osteopathic Medicine in 2012 and completed her internship at Heart of Lancaster Regional Medical Center. A Lancaster County native, she is committed to serving our community.
Amanda Yarosh Katchur, Psy.D. is a Licensed Psychologist and Program Coordinator for School-Based Outpatient Therapy at Community Services Group, Lancaster. She also serves on our Access Committee. She has special interests in school-based mental health and perinatal mental health. As the parent of a child diagnosed with Autism, Amanda has a passion for advocacy and inclusion in her personal and professional life.
Our Thanks
We are extremely grateful for the long-term leadership of Lindsi DeArment, DO, who resigned last year, and to Anita Darpino, DO, who will retire from the board in July.