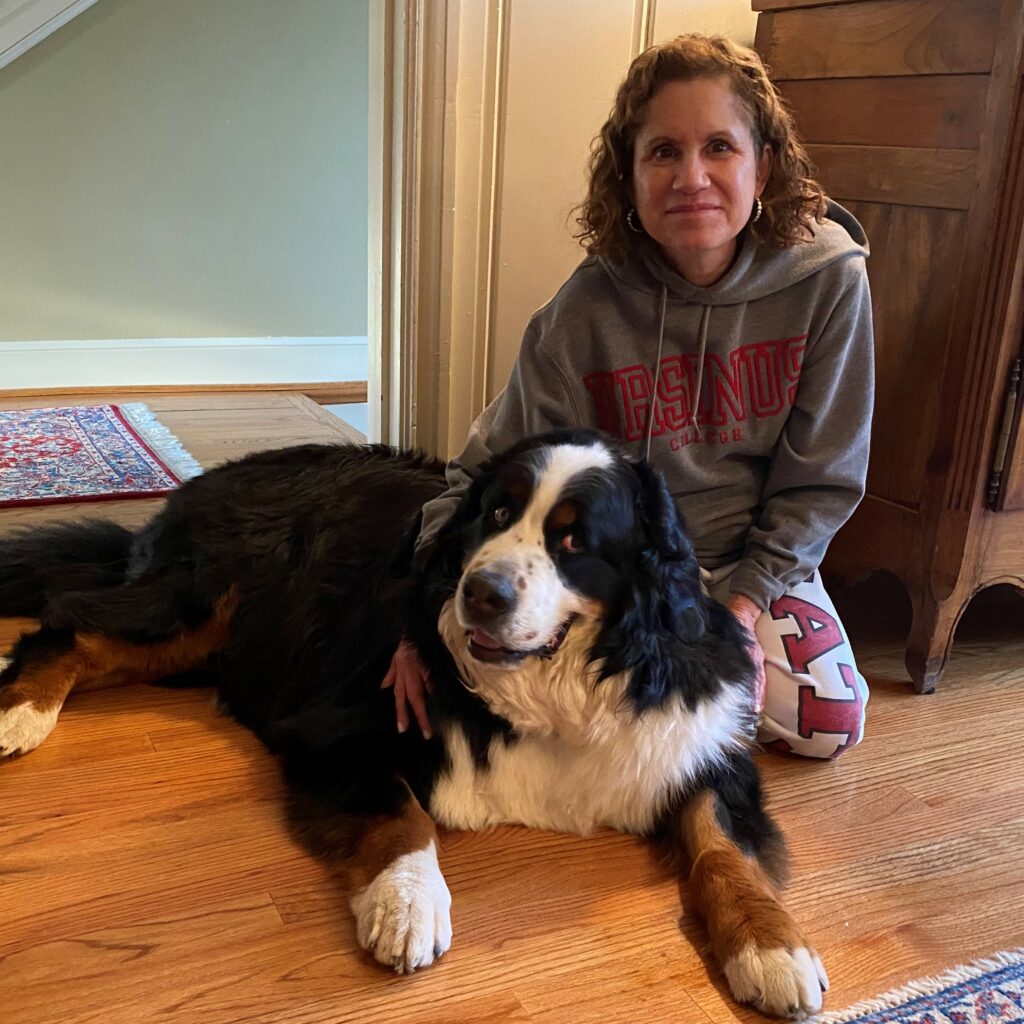 Anita is a physician at Schaefferstown Family Practice. She currently serves as a volunteer board member and on our Access Committee. She previously served on the Board from 2009-2015. 
Anita completed her residency at Temple University in Family Medicine where she was Chief Resident. She earned a Doctor of Osteopathy at Midwestern University, Chicago College of Osteopathic Medicine.
She is a member of the American Academy of Family Physicians, the Pennsylvania Academy of Family Physicians, and the Pennsylvania Osteopathic Family Physicians Society.
Anita also volunteers with the Lancaster County Community Foundation and the Lancaster Public Library.
Her perspective, leadership, and long-term relationship with LOHF have been incredibly valuable as we have navigated growth and gained focus over the years.
What motivates you to volunteer your time and talents with LOHF?
As a family doctor, I have an interest in children's health and have been able to see first-hand the implications and outcomes of poor access to services. I have seen the difficulty families have accessing certain segments of our health care system, particularly mental health services. If a child is having a mental health problem, the family is most likely going to contact their pediatrician or family doctor first. It is our responsibility to help this family navigate the complicated system. If we can make the system more accessible for families then we all win, as patients, healthcare providers, and society.
How have your personal and/or professional experiences informed your volunteer service to LOHF?
One thing I have learned by my involvement in LOHF is that all volunteers bring different talents and perspectives. My experiences have allowed me to share with LOHF how the mental healthcare system works, it's flaws and benefits. Along with the talents of other volunteers, we have been able to steer LOHF in the direction of improving access to our complicated medical system for children with mental and behavioral health problems.
What has been the most impactful or memorable result of LOHF's work that you have seen during your involvement with LOHF?
I've had the benefit of seeing many steps, large and small, that have changed children's access to services in a positive way. All primary care offices are now screening for depression and anxiety, many have mental healthcare providers embedded in their practices. Screening is also being done in many schools, and appropriate referrals are being made to either school-based or private therapists. Overall, this has made a huge difference for myself and the families I care for. A child can now see a therapist through their school which removes barriers and assures me that they will be able to follow through with their care. This has been made possible by LOHF through careful research and funding of worthy programs in the county.
What is the most encouraging thing you see on the horizon to improve mental well-being for youth and children in Lancaster County?
This county, and our country in general, need more mental healthcare professionals. At LOHF, we are working hard toward this goal by funding grants that will increase the number of these very resources in our area. I look forward to the day when getting help for your child with mental or behavioral health issues is straightforward and timely.
Is there something that would be surprising or fun to know about you?
I love really big dogs! It's like living with a human who is always wearing furry pajamas. Right now, I have a 130-pound Bernese Mountain dog named Finn. He's like a cuddly big plush toy!