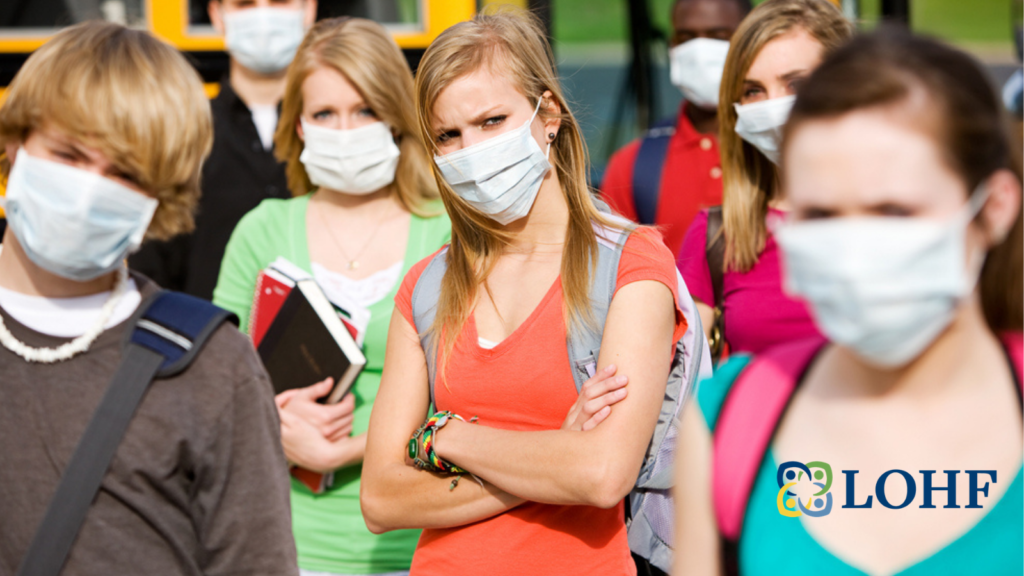 Suicide affects millions of people in the United States every year. There were 1.4 million recorded suicide attempts in 2018 alone, many the result of untreated depression. Suicide also causes emotional devastation and triggers depression for the loved ones left behind who may be crushed by regret, guilt, and unspeakable grief.
Suicide Prevention in Lancaster County
Depression and mental illness can be hard to identify, especially in teens, but spotting warning signs is a critical step in preventing suicide. Look for these five indicators of emotional distress: personality change, agitation, withdrawal, poor self-care, and hopelessness. Learn more here.

Some People are at Higher Risk
Situations, family history, and life events can increase a person's likelihood to consider suicide. Risk factors include:
A recent loss, including a failed relationship, job loss, or a substantial decline in financial stability
The presence of persistent illness or chronic pain
A family history of suicide
A history of alcohol and substance abuse
A history of mental disorders, particularly clinical depression
A person's emotional state is also a significant contributor to suicidal thoughts or tendencies. People who experience feelings of hopelessness, impulsiveness, isolation, or even aggressive tendencies are at risk.
Some believe that depression or mental health carries a stigma, and may avoid seeking counseling. Individuals struggling with depression and suicidal thoughts are sometimes embarrassed to discuss their mental health struggles. These people suffer in silence, ashamed to seek help.
Others may think they can't afford help or that they can't access the resources they need because of social, financial, or time constraints. These misperceptions are especially common in teens, and result in a dire lack of treatment for this age group. As a result, the CDC reports that the suicide rate for teens is skyrocketing.
When Should You Be Concerned?
There are many signs to watch for to determine if a person is considering ending their life. If they talk about killing themselves or investigate ways to kill themselves (such as internet searches or buying a weapon), they are at risk.
Even if they don't mention suicide directly, there are other indicators. Talking about hopelessness is a warning sign. Saying they have no reason to live, feel trapped, are in unbearable pain, or describing themselves as a burden are also signals to seek help. If they are withdrawing, isolating themselves, or exhibiting extreme mood swings, they are experiencing severe mental distress, and may be considering suicide.
Sudden changes in behavior can also be a sign that they are considering ending their life. Increased use of alcohol or drugs, anxious or reckless behavior, losing interest in activities and things they care about, giving away prized possessions, a preoccupation with death, and a sudden shift to a calmer, happier mood are all warning signs.
Prevention Starts With Talking
While worrying about a loved one is difficult; talking to them about their pain can also be challenging for some people. "Are you thinking of ending your life?" is a difficult question, but an important one. If you're unsure what to say or how to say it, click here to learn some more ways to get the conversation started.
Listening is also a crucial part of helping people struggling with suicidal thoughts. Watch one teen's advice on how to listen to people talking about depression and suicide.
Get Support to Prevent Suicide
Preventing suicide can be complicated and challenging, but help is just a call, text, or click away.
National Suicide Prevention Lifeline: 1 (800) 273-8255
Crisis Text Line: text "EMM" to 741741
---