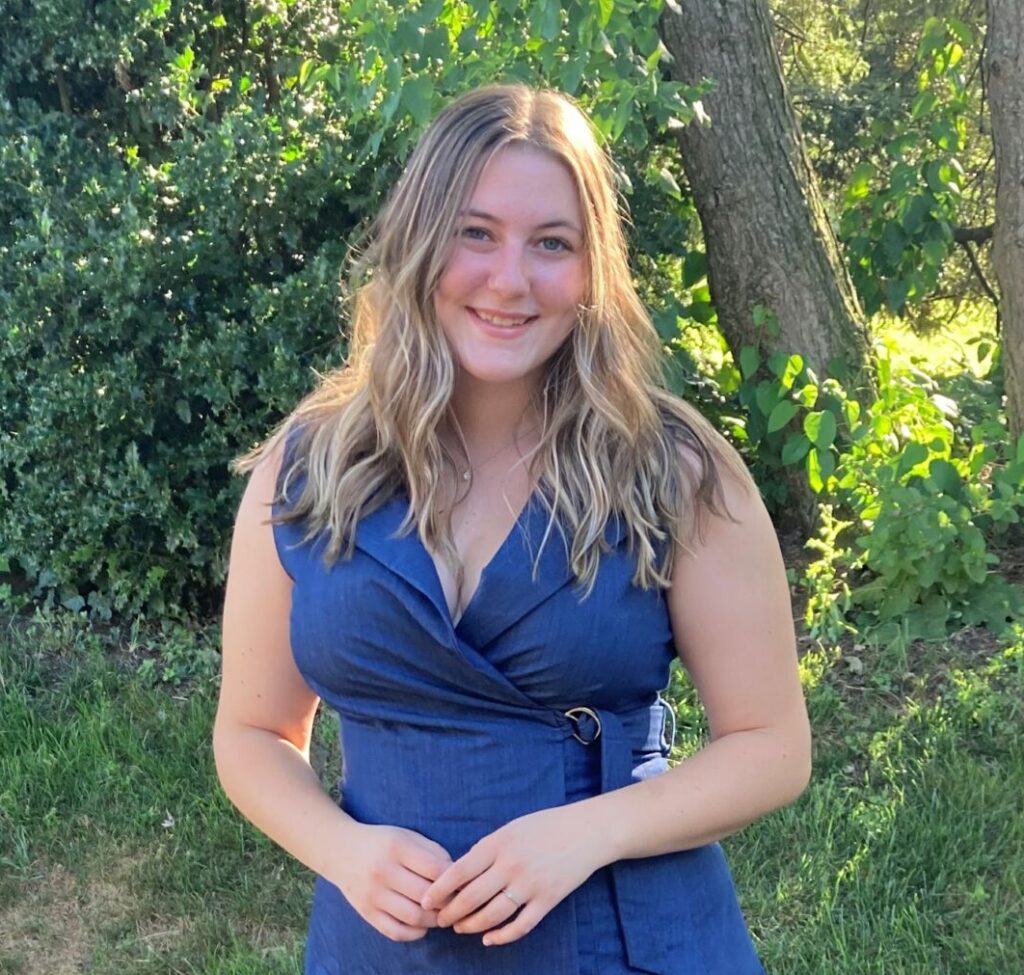 We're excited to welcome Julia Longenecker, who joined us as our Communications and Marketing Assistant at the beginning of May. Julia is from Ephrata, PA and will be graduating Millersville University next Fall with a B.S. in Communications with a concentration in Public Relations and a minor in Management.
What inspired you to choose a Communications major?
I went into college undecided, but with the support of my family and friends I landed on Communications! My sister was a big influence on this decision because she also has a Communications degree. I see many similarities between the two of us and after shadowing her I found my passion for this career. 
I also enjoy interacting with people and learning the different facets of communication. It is a career that allows me to be versatile while still having a powerful voice. I believe that with the right steps I will be able to lead and help others.
What projects will you do during your internship at Touchstone Foundation?
As the Communications and Marketing Assistant, I will be working on many different projects. Currently, I am working on the graphics for Touchstone Foundation's social media. So many of the things that you are seeing go out (holiday postings, Mental Health Mondays, and other various categories that will soon be coming out!) are things that I have had the opportunity to work on! I have also had the pleasure of reaching out to local leaders and board members to conduct interviews that will soon turn into blogs and social posts. Going forward, I will be helping Sobeida Rosa on the backend of Touchstone Foundation's website, blog posts, and other various tasks.
How will these projects prepare you for the future?
These projects will allow me to gain real life experience in the Communications field. Through the variety of different tasks I have been given, I can see which I really enjoy doing. 
This experience will allow my knowledge of Communications to grow. The knowledge that I gain during this internship will be used in my future career and I will be able to determine the different avenues of Communications that I would like to take. 
What do you hope to learn through this internship?
This summer I hope to engage in the creative side of Communications. I have always enjoyed writing, and with Communications I have this opportunity readily available, but I have not had many opportunities to dip my toes into the creative side that I know Communications has. So far, I have had the opportunity to strengthen my interviewing skills, social post creation and blog post writing. 
What would you like your career focus to be after graduation?
In the future I would love to be planning and running campaigns. I ran three campaigns throughout my college career and I found it to be one of the more exciting parts of college. The first campaign I lead was a mock-campaign where I worked with my team to determine the best way to raise money and awareness for a non-profit organization. The other two campaigns I lead allowed me to have the opportunity to work with organizations and determine the best course of action to ensure the organization was more visible. 
I could also see myself planning/running events or creating social posts, writing blogs, and conducting interviews. My ultimate end goal though would be running a campaign team and interacting with local organizations. 
Tell us something interesting or exciting about yourself.
My first real concert was the day before I started my sophomore year of college. Though I was not a hardcore fan of any of the bands I knew it was going to be an exciting show because it consisted of Weezer, Fall Out Boy, and Green Day! Though I didn't know too much about the bands that were playing it became one of my favorite memories. The concert was such a surreal experience because it started downpouring, but the bands continued to play and give the best performance! Fortunately, we left dry because we were just barely under an overhang, which contributed to the surreal experience. Seeing the rain absolutely demolish the sold-out stadium felt like a fever dream.
Julia can be reached at intern@touchstonefound.org