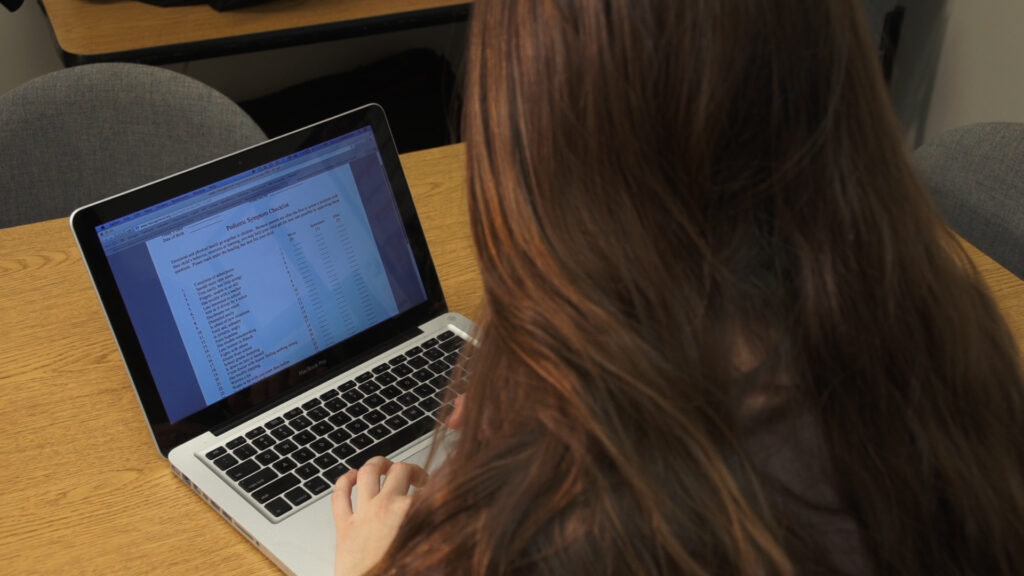 LOHF grants funds to organizations working to improve the mental health of youth and teens in Lancaster County. In the fall of 2020, Samaritan Counseling's TeenHope program was awarded a $15,000 grant to digitize a screening process developed to identify and help teens in crisis.
TeenHope screens students in high school and middle school for anxiety, depression, and suicidal thoughts. A recent PA Youth Survey reported that about a third of Lancaster teens said they felt sad or depressed most days, and about 10% attempted suicide. Identifying these issues and providing help is critical.
Once at-risk teens are identified, TeenHope follows up with sessions to ensure students know about resources and make sure they have a safe person to talk to at home or school. When needed, teens will be seen by a therapist for a more thorough analysis. The program also does a one-week and one-month follow up to make sure kids and their families know where to go and how to get help.
LOHF Grant Allows TeenHope to Amplify Their Efforts
Anita Hanna, Director of Development at Samaritan Counseling Center, says, "LOHF has always been a supporter of our teen health program. This grant allows us to move the entire screening process to a digital platform, including paperwork, permissions, screening tools – start to finish – and makes the program more efficient and accessible to more kids." She notes, "We have done the research. We have the software selected, and now we can do the implementation."
Digital tools will allow TeenHope to serve more students. Hanna notes, "Part of our mission is to foster hope and healing through counseling and education. A vital part of our mission is outreach. Digital tools allow us to meet kids where they are – in school, home school, cyber school, or when engaged in remote learning."

The grant also allows for faster input and analysis of data. "A lot of information can now be automatically collected, which eliminates the need to have interns spending hours inputting responses," Hanna adds. "We can evaluate the results quickly, which means we can meet our mission more completely."
A Story of Hope and Healing
TeenHope has found that many students use screening as an easier way to say what they are going through and find screening less intimidating than face to face discussions.
Hanna shared this example of how TeenHope is connecting students to counseling and healing to Lancaster County teens. "We were screening 11th-grade students at Elizabethtown High School, and one of the students scored high on the crisis index. The student was deeply struggling with depression and anxiety and was also having serious thoughts of suicide. He was resistant to talking or telling our staff member much detail. He didn't even want to give his parents' contact information in order for us to call them and recommend that he get treatment. He admitted that he had a plan for suicide but wouldn't say anything more.
"Our staff member pulled in the school counselor as this was a high-risk case, and we needed parent information. The parents were reached during the school day and were told they either needed to have an appointment made by the end of the day, or he should be taken to the hospital. The parents responded immediately and got him an appointment that day.
"While this is one of many stories of how TeenHelp works, this one stands out for a couple of reasons. The first is that although the student was so resistant to open up, he was honest on his screening. For some kids, screening questionnaires feel like an easier way to say what they are going through, compared to face-to-face discussions. Additionally, this was the first time this student had ever told anyone what he was dealing with. If it weren't for the screening, it's possible that he would never tell anyone. Now, he is no longer struggling alone."
About LOHF Grants
LOHF's grants elevate youth and children's mental well-being by supporting local programs that help us answer one or both of our two big questions: How can we build the talent pipeline in behavioral healthcare for youth and children in Lancaster County? And how will we improve access to mental well-being for youth and children in Lancaster County?
We encourage applicants to replicate existing successful models and work collaboratively with others to improve mental health services for youth and children ages birth to 26. Additional funds will be available in Spring 2021. To learn more, please visit http://www.lohf.org/grants.