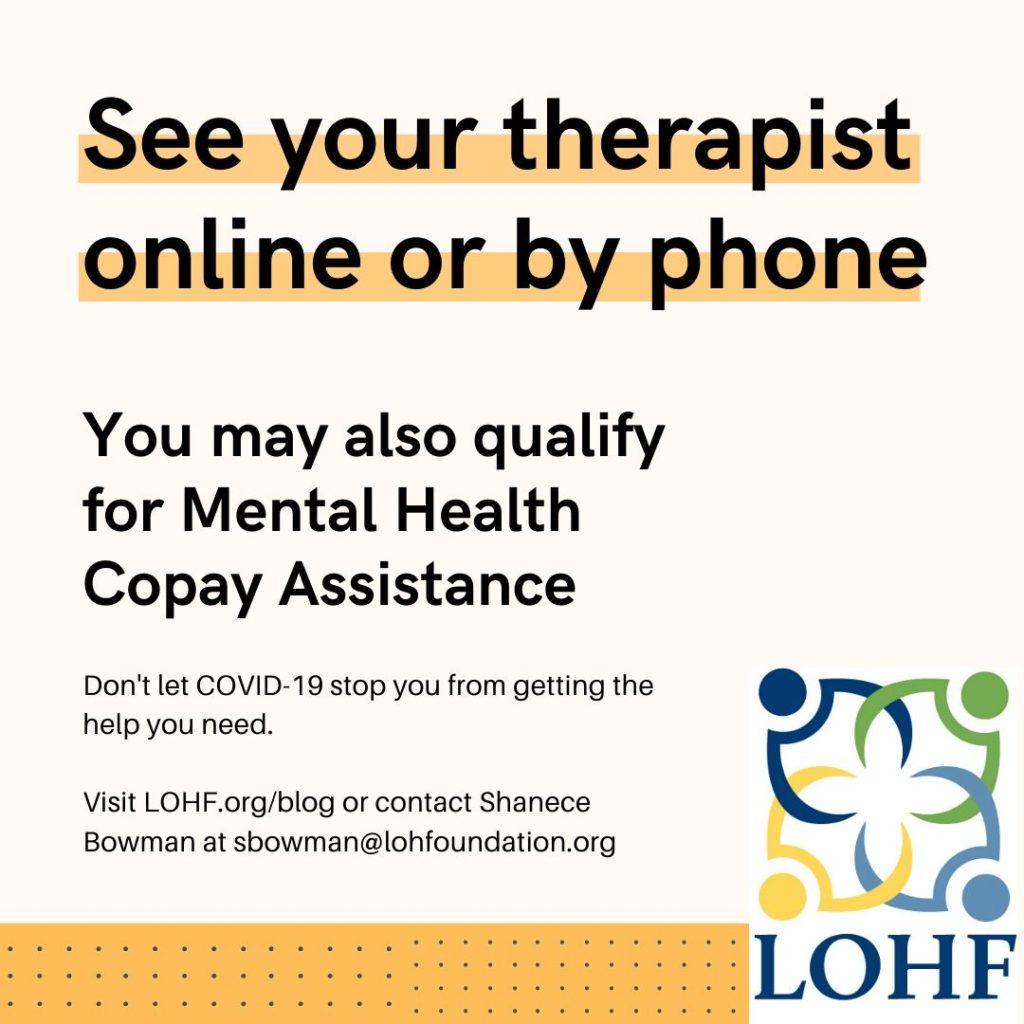 Pennsylvania has just authorized mental health care providers to be able to offer patient visits via telephone and video communication platforms such as FaceTime, Zoom, or Skype.
This means that you can now have appointments with your mental healthcare provider from home. If you can access an online platform for a video call, you may have your appointment by phone. LEARN MORE.
During the COVID-19 pandemic, we must stay home and practice social distancing to prevent the spread of the virus. But it's also imperative that we maintain good mental and physical health, now more than ever. If you are experiencing anxiety, depression, or stress due to the current pandemic (or for any reason) please start or continue appointments with your mental healthcare provider.  Many providers are accepting new patients if you do not currently have a provider.
As always, if you are in financial need, we can assist you with Mental Health Copay Assistance. We've raised the income requirement. And if the COVID-19 pandemic has changed your income situation, you may now qualify to only pay $10 per visit through this program.
If you want mental health support, please don't let the quarantine, social distancing, or finances keep you from seeing a professional.