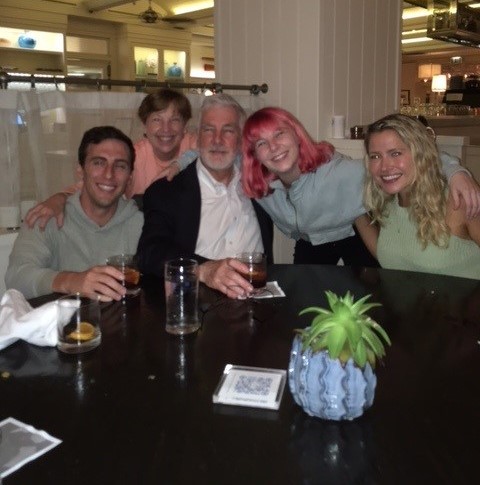 We could not be successful at improving mental well-being for youth and children without the dedication and expertise of volunteers like Carolyn Bruey, PsyD, BCBA.
Carrie is Supervisor of Lancaster-Lebanon IU-13 Autism Solutions, and Supervisor of School Psychologists. She is a past board member and continues to serve on our Access Committee. She is a licensed psychologist, certified school psychologist, and board certified behavior analyst with more than 30 years of experience working with children and adults with Autism Spectrum Disorders, their families and provider agencies. She has published various chapters and books relevant to diagnosing and supporting individuals on the autism spectrum.
What motivates you to volunteer your time and talents with LOHF?
As a psychologist specializing in supporting children with autism and their families, I am keenly aware of the need for agencies such as LOHF to help families navigate the array of local service providers. The LOHF team are dedicated professionals who are terrific at building coalitions across Lancaster County!
How have your personal and/or professional experiences informed your volunteer service to LOHF?
The LOHF volunteer committee members are all very talented people within their own fields, so it's been very informative to work with them! My own professional background is a mix of psychology and education since I supervise Lancaster-Lebanon IU13's school psychologists, but also oversee a mini-clinic called Autism Solutions. This mix of knowledge has been helpful at times when working with the LOHF committee members when there are questions raised that need this overlap of knowledge.
What has been the most impactful or memorable result of LOHF's work that you have seen during your involvement with LOHF?
I have been especially grateful to be part of the Access Committee. We review grant proposals from a wide variety of local nonprofit agencies and can allocate significant LOHF funds to help them launch new projects. Seeing those projects flourish and impact our local children and families has been great!
What is the most encouraging thing you see on the horizon to improve mental well-being for youth and children in Lancaster County?
There has been an increasingly strong focus on interagency collaboration across various companies providing mental health services for youth and children in Lancaster County. This has been very helpful in ensuring that families receive a full array of individualized services!

Is there something that would be surprising or fun to know about you?
I have two grown children who have followed very different paths: One is the CEO of a satellite company in Los Angeles pursuing the possibility of space manufacturing plants, and the other is a Producer creating social justice shows for a nonpublic TV station in Manhattan. Although very different careers, they are both extremely happy. (And I am very proud of both!)