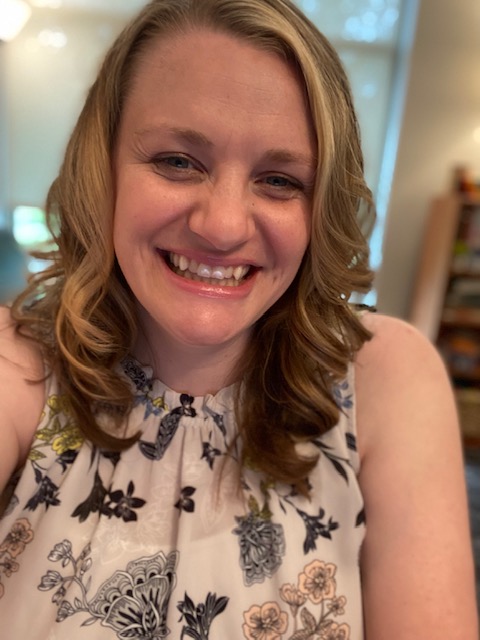 Our work would not be possible without the leadership, dedication, and diverse expertise of more than 30 volunteers who serve on our committees and board. Volunteers like Board Member Amanda Katchur, Psy.D., who is also chair of our Access Committee.
Amanda is a licensed psychologist and program coordinator for school-based outpatient therapy at Community Services Group, Lancaster.
Amanda has also volunteered with Mental Health America. She is a member of the Junior League. Amanda has also completed the Leadership Lancaster Core Class. She's participated in the Competence and Confidence Partners in Policymaking for Families of Children in Early Intervention (C2P2-EI) through Temple University's Institute on Disabilities.
She completed her doctorate in psychology through Marywood University. As a clinician, Amanda has participated in specialized training to provide Parent-Child Interaction Therapy (PCIT), Trauma-Focused Cognitive Behavioral Therapy (TF-CBT), and Eye Movement Desensitization and Reprocessing (EMDR). Amanda has worked in a variety of settings including community mental health, community-based programs, and both inpatient and outpatient settings. In her current role, Amanda provides supervision for outpatient and school-based outpatient therapists as well as providing treatment to individuals and families. Amanda is an LGBTQIA+ affirming clinician. She also has a special interest in school-based mental health and in perinatal mental health.
Amanda enjoys yoga, reading, and spending time with her husband and two children. In both her professional life and in her personal life as the parent of a child diagnosed with autism, Amanda has a passion for advocacy and inclusion.
We're grateful to have her insight and experience. Here's a little more about why she's so committed to youth and children's mental health.
What motivates you to volunteer your time and talents with LOHF?
LOHF focuses on so many important aspects of improving the mental health of children and families in our area. Being a part of that process and seeing the ripples of change that happen is an experience for which I will always be grateful.
How have your personal and/or professional experiences informed your volunteer service to LOHF?
In my role as Licensed Psychologist at CSG, I work directly with children and families to provide support and treatment. I also supervise our school-based outpatient therapy program. Being in these positions has allowed me to connect with and see firsthand the need for expanded services and supports in our community. As both a psychologist and a parent, I feel especially connected to the mission of LOHF and making sure all children have access to what they need to live their most fulfilling and inclusive lives. These lived experiences help me to bring my
insight to our Board and to the Access Committee.
What has been the most impactful or memorable result of LOHF's work that you have seen during your involvement with LOHF?
I have been a part of our Access Committee for several years and I deeply enjoy reviewing the grants that are submitted each cycle. I am always amazed to see the dedication, heart, and hard work of the applicants. It is so exhilarating to see what is being done to enhance the lives and well-being of those in our community.
What is the most encouraging thing you see on the horizon to improve mental well-being for youth and children in Lancaster County?
The young people in our community give me hope. I believe that they are change-makers and are working to eliminate stigma and to support one another. I am always in awe of their willingness to advocate and raise awareness. I also am so thankful that schools and educators have recognized the importance of supporting students who are struggling with their mental health, especially in the midst of this pandemic. So many local districts have sought out opportunities and connections to improve student mental and physical well-being. These interventions can change the trajectory of a child's entire life.
Is there something that would be surprising or fun to know about you?
My 3-year-old son is an airplane enthusiast so, we (as a family) have become more knowledgeable about planes and will often go to smaller local airports to watch the take offs and landings. I also am a huge Star Wars fan.