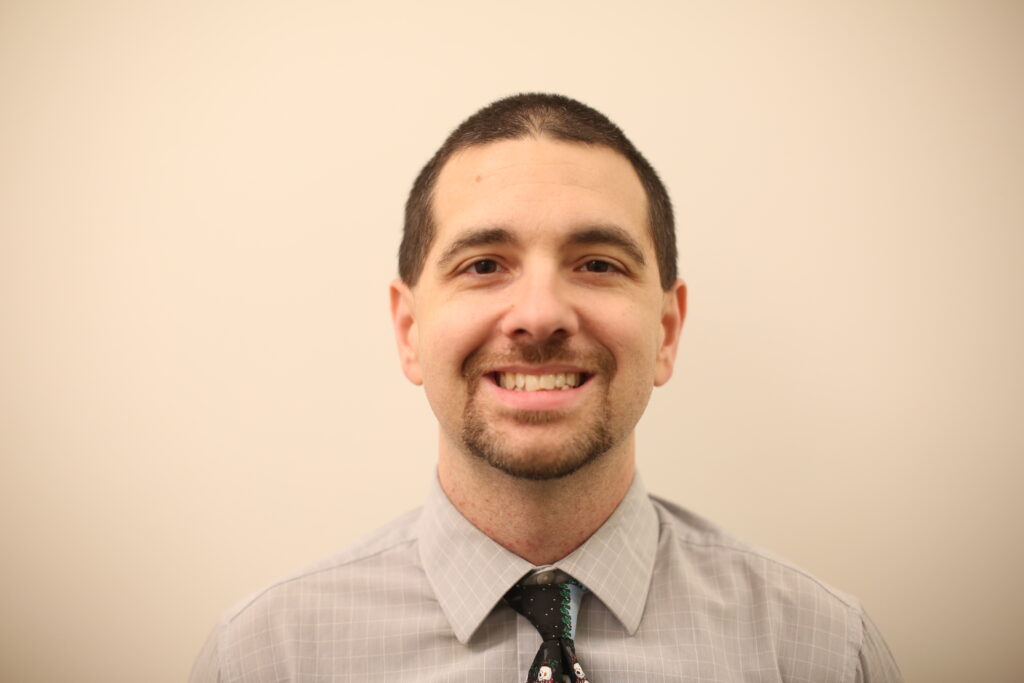 We are truly grateful for the leadership, expertise, and compassion that Adam Biuckians brings to LOHF as the current Chair of our Board of Directors and member of our Executive Committee. He is the medical director and child and adolescent psychiatrist at Community Services Group in Lancaster, and provides child and adolescent psychiatry for Millersville University. 
Adam completed his residency at Milton S. Hershey/Pennsylvania State University in Hershey, Pa., where he held positions of Chief Fellow in Child/Adolescent Psychiatry followed by Chief Resident in Adult Psychiatry. He received his Doctor of Medicine from Jefferson Medical College of Thomas Jefferson University in Philadelphia, and his Bachelor of Science in Pre-Med from the Pennsylvania State University, State College, Pa. Adam is a Member of the Hobart Amory Hare Honor Medical Society.
What motivates you to volunteer your time and talents with LOHF?
I joined the board of LOHF because its mission and my life's work are so perfectly aligned. I am passionate about children's mental health, and LOHF does amazing work promoting and supporting various programs and services to better the mental well-being of children and youth in Lancaster County. Lancaster County is where I chose to settle down and raise my family, so I'm certainly invested in making and keeping Lancaster County a place where the well-being of kids and families is a priority, and access to appropriate support and services are available.

How have your personal and/or professional experiences informed your volunteer service to LOHF?
As a child psychiatrist, I have been able to provide insight into what kinds of interventions and services are most impactful in promoting mental well-being for children and families. This input, I believe, helps the board to make sound decisions when deciding what programs to fund and advocate for.

What has been the most impactful or memorable result of LOHF's work that you have seen during your involvement with LOHF?
I think the two most impactful programs are the Mental Health Copay Assistance program and the Lancaster Clinical Supervision Collaborative. The Copay Assistance program has helped hundreds of individuals and families obtain needed services. The supervision Collaborative, while still very new, intends to bolster the local workforce to improve access to needed care. The workforce was already stretched thin prior to the pandemic. The demand for services has increased with the pandemic stresses, and it is clear we need more available access to care to meet the needs of the community. I have great hopes that this collaboration will achieve the goal of providing excellent training to supervisees, and build a sense of collegiality and community among the participants. This should make staying in the community a very attractive option, thereby increasing the numbers of qualified providers in Lancaster County.

What is the most encouraging thing you see on the horizon to improve mental well-being for youth and children in Lancaster County?
I am heartened to see the increased awareness and attention that our schools and communities are paying to the mental health needs of our youngsters, and their willingness to identify needs and provide supports and services for them and their families.

Is there something that would be surprising or fun to know about you?
Prior to my decision to pursue medicine, I had seriously considered going into astrophysics/cosmology. I still have a strong interest in this topic, as well as particle physics. I follow the developments in the field, and am excited to see how close science can get to a "theory of everything" in my lifetime.