We are grateful for more than 40 committee and board volunteers whose guidance makes it possible to enhance the mental well-being of youth and children in Lancaster County. As we begin 2022, these are the transitions for the LOHF board.
Chair: Connell O'Brien, Retired
Mr. O'Brien was administrator for the Pennsylvania Coalition for the Common Health. Previously, he was Policy Director for the Rehabilitation and Community Providers Association. He has led child and adolescent behavioral health, child welfare, special education, and juvenile justice programs, and held executive positions with NorthEast Treatment Centers, Philadelphia Child Guidance Center, and The Children's Hospital of Philadelphia. 
He earned his graduate degrees and certification in special education at Temple University and completed training as a Family Therapist at The Philadelphia Child Guidance Center.  
He holds numerous memberships with professional and community organizations across Pennsylvania and has published and presented in workshops and conferences across the country.
Vice Chair: Carli Youndt, MSN, Adjunct Faculty, Eastern Mennonite University and Certified School Nurse, Warwick High School
Ms. Youndt also serves on our Mental Health Careers Scholarship Committee and is a past recipient of our nursing scholarship. She teaches in the online MSN program for School Nurse Certification, and she earned her MSN and Certificate in School Nursing from EMU. 
Ms. Youndt maintains licenses and certifications with the American Heart Association, Center for Justice and Peacebuilding at EMU in Strategies for Trauma Awareness and Resilience, Mental Health First Aid, Registered Nurse, and PA Network of Student Assistance Services. She volunteers with the Lancaster County School Nurses Association, the National Association of School Nurses, and the Philanthropic Education Organization (PEO).
Treasurer: Sean Post, CPA, Senior Accountant, Trout, Ebersole & Groff, LLP
Mr. Post will continue to serve another term as our Treasurer. He also serves on our Audit Committee, and our Finance and Investment Committee. As a Senior Accountant at Trout, Ebersole & Groff, LLP, He handles all aspects of audit, attest services, and financial statement preparation. He also serves on the firm's Government, Employee Benefit Plan, and Forensic Accounting Practice Groups. He holds a Bachelor of Science in accounting degree from Elizabethtown College. He is a member of the Pennsylvania Institute of Certified Public Accountants, Treasurer of the L.G. Cook 4-H Campfire Counsel, and member of Leadership Lancaster's Core Class of 2017. In his spare time, he enjoys recreational sports with friends.
Secretary: Carrie Lee Smith, PhD, Associate Professor of Sociology, Millersville University
As associate professor of sociology, Dr. Smith studies sex and gender, medical sociology, sociology of reproduction and birth, work and the profession, sociology of the family, religion, race and ethnicity, qualitative methods, scholarship of teaching and learning, and community-based research. Since 2014, she has served as a Faculty Research Fellow at the Center for Public Scholarship and Social Change at Millersville University. She also serves on the boards of the Edward Hand Medical Museum, and Ambassadors for Hope. She earned her PhD in Sociology from Vanderbilt University.
Welcome to the New Board Members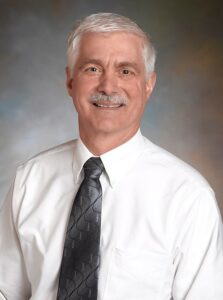 Patrick Anderson, DO, Retired
Dr. Anderson was a family physician at Lancaster General Health Physicians/Penn Medicine (Red Rose Family Physicians and Oxford Medical Center) from 1987 until his retirement in 2021. From 2018-2021 he was Managing Physician of the practice. Previously, Dr. Anderson served as a United States Air Force Flight Surgeon.
He received a Bachelor of Arts degree in Biology from the University of Delaware and a medical degree from the Philadelphia College of Osteopathic Medicine. He completed his internship at Community Hospital of Lancaster, followed by training as a flight surgeon at the U.S.A.F. School of Aerospace Medicine. Dr. Anderson then returned to Lancaster to complete his residency in Family Medicine at Community Hospital of Lancaster and entered private practice.
At various times throughout his career, Dr. Anderson held positions at Community Hospital such as Chairman of Family Practice Department; Medical Executive Committee; Joint Advisory Committee; Board of Directors; and Credentials Committee. He was also President of the Lancaster Osteopathic Medical Society.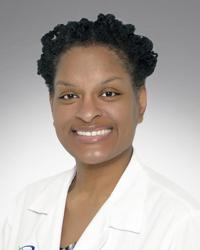 Sharee Livingston, DO, Chair of the OB/GYN Department, UPMC Lititz
Dr. Livingston is also a member of the UPMC Lititz Board of Trustees. She is an active board member of Patients R Waiting and cofounder of its Diversifying Doulas Initiative. She is a founder and president of MOKA moms (Moms of Kids Advancing – mothers of color in medicine).
She received a Bachelor of Science degree in Biology from St. Joseph's University in Philadelphia, PA. She received her medical degree from the Philadelphia College of Osteopathic Medicine. Dr. Livingston completed a rigorous Obstetrics and Gynecology residency at Penn State Hershey Medical Center.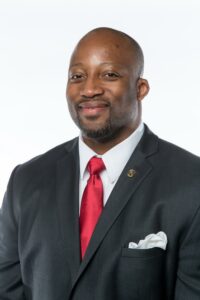 Shaun Murphy, MEd
Mr.  Murphy is an Army Veteran, Veteran Advocate, Serial Entrepreneur, and Motivational Speaker; he is "Mister Motivation". He has spent the last 15 years being a change agent, impacting and empowering the lives within the Veteran & Education community; he lives an altruistic life. Professionally, Mr. Murphy currently works at UPMC – Lititz in a role that speaks to community engagement as the Community Programs Educator.  He also is an Adjunct Instructor at HACC- Lancaster Campus, where he teaches a College Success Course.
He lives and works out of his home base in Lititz, PA, and spends winters snowboarding and summers in Barbados with his two children and wife. He also serves on the boards for Workforce Development and Lancaster Law Foundation.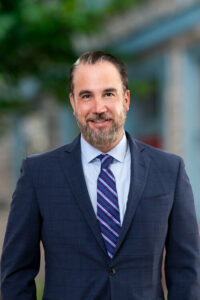 William Zee, JD, Partner, Appel, Yost & Zee, LLP
Mr. Zee is Chair of the firm's Education Law Group. His recent community involvement includes board member and president of Aaron's Acres, and board member of Leadership Lancaster.
He received his undergraduate degree from Rutgers, a Master of Science in Education from the University of Pennsylvania, and a Juris Doctorate from Villanova University School of Law. His bar admissions include state and federal courts in New Jersey and Pennsylvania, and the United States Supreme Court.
Many thanks to our outgoing board members
We'd like to express a huge thank you to the board members whose terms have ended. Adam Biuckians, MD; Anita Darpino, DO; Dolores Minchhoff, DNP, CRNP; and Charles Rieck, JD. Your time and talent have been essential to our success.