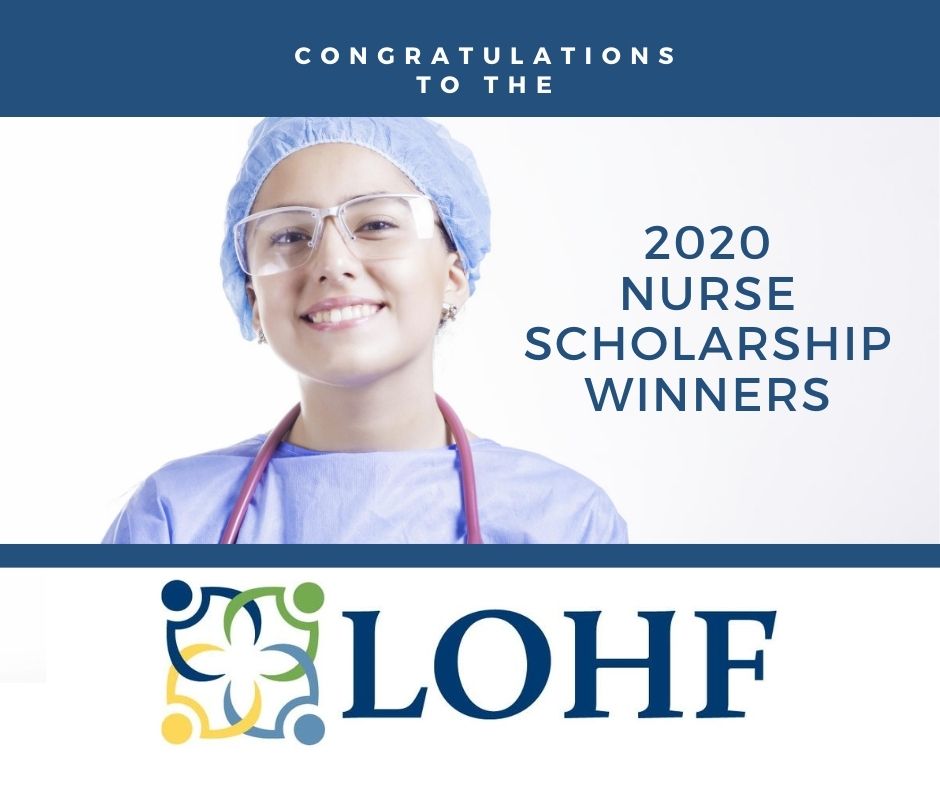 Announcing the recipients of the 2020 LOHF Nurse Education Scholarship. The purpose of the Nurse Education Scholarship Program is to develop the workforce that cares for the mental well-being of Lancaster County youth and children. Nurses do this every day with a sensitivity to children's emotional and mental wellness needs as they treat them for physical health.
This year, LOHF is investing $52,400 in the education local nursing students; this includes $27,000 to 8 new scholarship recipients, and $25,400 to previous recipients who are continuing in their degree program. Since 2003, LOHF has awarded more than $940,100 in scholarships towards the education of nurses who can be found caring for our families, friends, and neighbors.
LOHF nurse education scholarships support the education of nurses in Licensed Practical Nursing, Registered Nursing, Bachelor of Science in Nursing, advanced degrees, and certificate programs such as Certified School Nurse or Family Nurse Practitioner.
"Our Nurse Education Scholarship supports students committed to awareness of possible behavioral healthcare needs of youth and children in Lancaster County while meeting their physical healthcare needs," said Anna Brendle Kennedy, LOHF Executive Director.
"The recipients of the nursing education scholarships have shown dedication, compassion, and a commitment to practice nursing in Lancaster County. We're happy to help them advance their careers and wish them the best," said Shanece Bowman, LOHF Programs Manager.
Recipients of the 2020 Nurse Education Scholarships
LPN Scholar:
Jaqueline Saye, of Lancaster, attending Lancaster County Career and Technology Center
RN Scholars:
Jocelyn Bello, of Lancaster, attending Pennsylvania College of Health Sciences
Alexandra Froede, of East Petersburg, attending Penn State Harrisburg
Rita George, of Lititz, attending Harrisburg Area Community College Lancaster
Martu Jabateh, of Lancaster, attending Harrisburg Area Community College Lancaster
Brielle Wilinsky, of Gap, attending Harrisburg Area Community College Lancaster
BSN Scholar:
Bernice Reynolds, RN, of Pequea, attending Pennsylvania College of Health Science
DNP Scholar:
Garialdy Lee, BSN, of Ephrata, attending Thomas Jefferson University
Learn More about Scholarships
To learn more or apply, visit our scholarship program page.