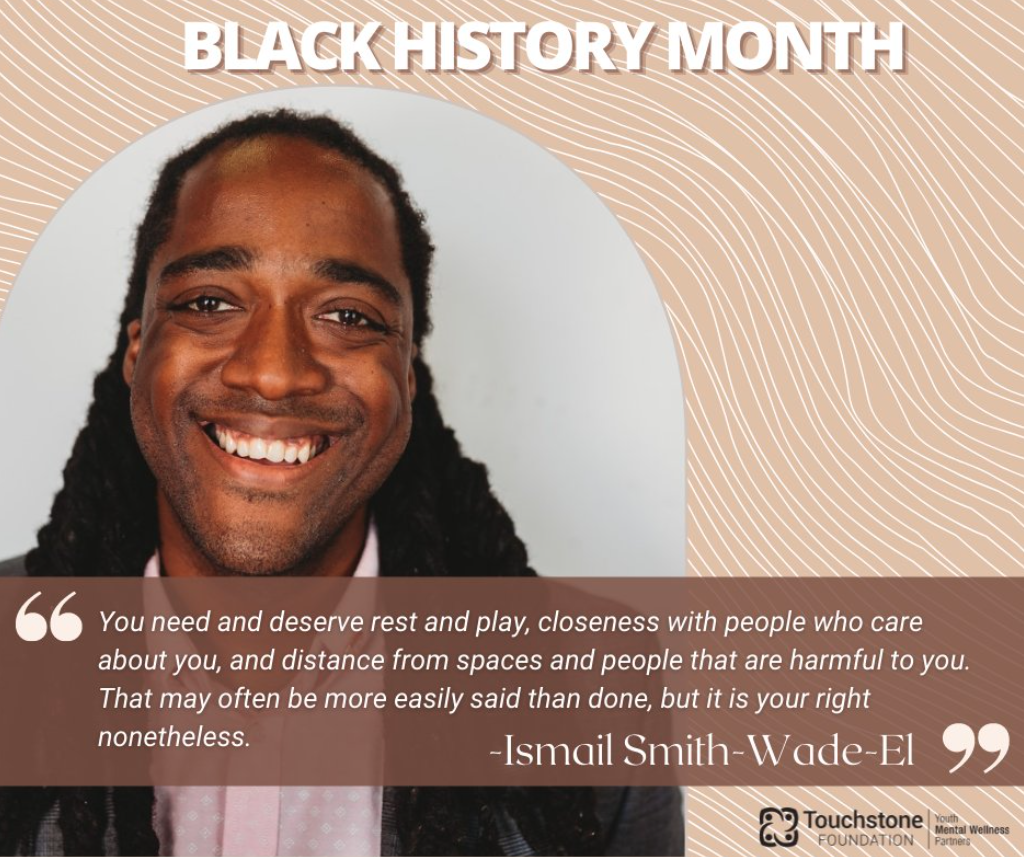 Happy Black History Month! We are continuing our Q&A series with some members of our community on the topic of mental wellness in connection with the Black community. Today we're highlighting Ismail Smith-Wade-El!  
Some may recognize him as the Lancaster City Council President and others may know him as a longtime member of the community. Lancaster has always been a place that Ismail has called home. From birth until the age of 13, Lancaster was home and then at the ripe age of 22, he moved back and has been here ever since.  
Aside from his duties as an elected official, throughout the past two years Ismail has worked as a program specialist for the Lancaster County Homelessness Coalition. Their mission is to bring everyone in Lancaster County into a safe, affordable home. Ismail supervises emergency shelter operations which includes submitting data to the Department of Housing & Urban Development and being the point person on the Refresh Lancaster project, which brings hygiene access and medical care to our unhoused neighbors, across Lancaster County. 
What is your journey with mental health/mental wellness?
Depression and anxiety have made appearances in my life and have since I was a teenager. That feeling of not wanting to get out of bed in the morning, or not feeling that the work I do matters, I have had that. The worry that my friends and colleagues secretly resent me, and that I can't do anything right, I've had that. 
 
However, I'm very fortunate – my university offered me access to therapy sessions, and more often than not, I've had access to therapy as an adult. Finding time and money still proves challenging, but where I used to think I needed to squash my feelings and worries down on my own and not speak about them, I've now learned to talk to people I trust when I'm having a hard time. I'm unlearning the notion that being strong enough, or man enough, or Black enough, means that I can never ask for help. 
 
My mother died at the end of 2018, and I think one place where mental health is particularly neglected in the African American community is how we talk about or deal with grief and loss. It took me months, and I have never felt the same as I did before she passed away. But I've discovered that our grief doesn't shrink over time, but that we grow around our grief, and I like to think that I've grown as a person since then. 
 
What most helped me was actually talking to other people in my community about my grief and supporting others through theirs. I'm still not excellent at drawing boundaries for my own protection and mental health, but I've accepted that I'll always be growing in these spaces. I'm most powerful and present, despite grief, anxiety, or depression, when I can help and be in relationship with others. 
Why do you think mental health awareness is important in the Black community?
For a long time, many Black folks have thought that our survival as a community means being tough, never letting anyone or anything get us down, or at least not admitting to it. We *are* a people who have suffered oppression and discrimination, but part of our liberation is that we are entitled to both joy and sadness. 
 
We all agree that we should be able to afford and access medical care when we need it. We need to treat mental health care the same way, and break down the cultural stigma around it.  It's important for us to understand mental health issues and support each other through these challenges because we can only get free together. 
What is one piece of advice you would give to children/youth in Lancaster looking to improve their mental wellness?
You need and deserve rest and play, closeness with people who care about you, and distance from spaces and people that are harmful to you. That may often be more easily said than done, but it is your right nonetheless. Find people, friends who will listen to you and let you express your emotions. That voice inside you, the one that says that you and the people you love deserve better, follow that voice, and be in relationship with people who want better for all of us.