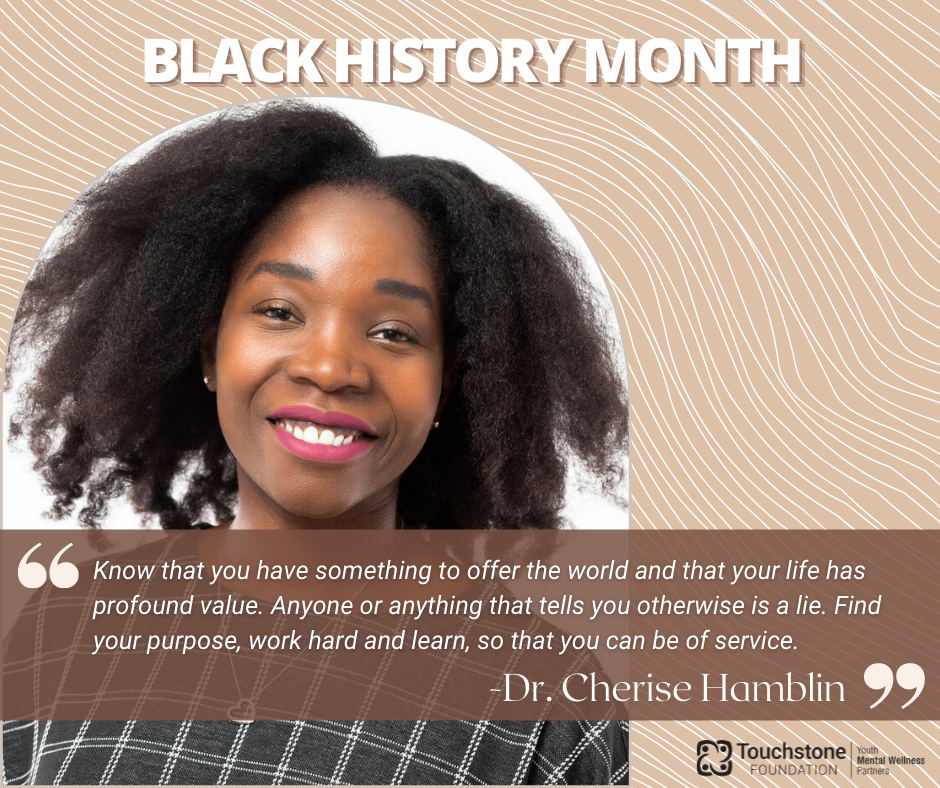 Happy Black History Month! This month we're highlighting members of our community – some close to the organization and others that have been doing work in Lancaster County and beyond. 
Today we are highlighting Dr. Cherise Hamblin. Originally from the New York City borough of the Bronx, she is an alum of the Bronx High School of Science. She came to know Lancaster County through her pursuit of education at Franklin & Marshall College where she was a double major in Biology & Spanish. During her F&M years she was active on campus, serving as Black Student Union Vice President, Admission office intern for Minority Recruitment, playing rugby and studying abroad in Guadalajara, Mexico. 
Dr. Hamblin is a full time, board certified OBGYN at Penn Medicine Lancaster General Health. She earned her degree in medicine from Northwestern University and completed her training in Obstetrics & Gynecology in Phoenix, AZ.  
Dr. Hamblin has lived in Lancaster since 2011 and founded Patients R Waiting in 2019. When asked why she decided to start a nonprofit Dr Hamblin said, "I wanted to help more Black and brown young people navigate the path to becoming a physician and ultimately address health disparities." Dr. Hamblin is passionate about working with the next generation of physicians and has worked with advisors, students and community organizers on various mentoring and exposure programs. 
Dr. Hamblin's advice to youth pursuing higher education is:
"Know that you have something to offer the world and that your life has profound value. Anyone or anything that tells you otherwise is a lie. Find your purpose, work hard and learn, so that you can be of service." 
Touchstone Foundation is proud to have provided two grants to support the "Diversifying Doulas" program with Patients R Waiting, through our Maternal Mental Wellness Program. The goal of the "Diversifying Doulas" program is to address the maternal mortality crisis by providing Lancaster Black and Latinx expectant moms with doula support. Doulas are an avenue of emotional support needed by providing care and education, virtually and in person. 
In addition to the "Diversifying Doulas" program, Patients R Waiting has a program that provides access to see a licensed therapist or doctor of color. 
"The pandemic shutdown and the recurring events of police killing Black people took a toll on me emotionally. I have many tools and lots of resources at my disposal. When I considered how difficult that time was for me with all of that considered, I wanted to do something to lighten the load for others.  
The Patients R Waiting leadership brainstormed with some colleagues about how we could eliminate barriers to people getting support and the mental health initiative was born. We cover the cost of 3 sessions for Black and Latinx persons in Lancaster County with a therapist or a physician of color." 
Thank you to Patients R Waiting and Dr. Hamblin and all the work they have done in Lancaster County.