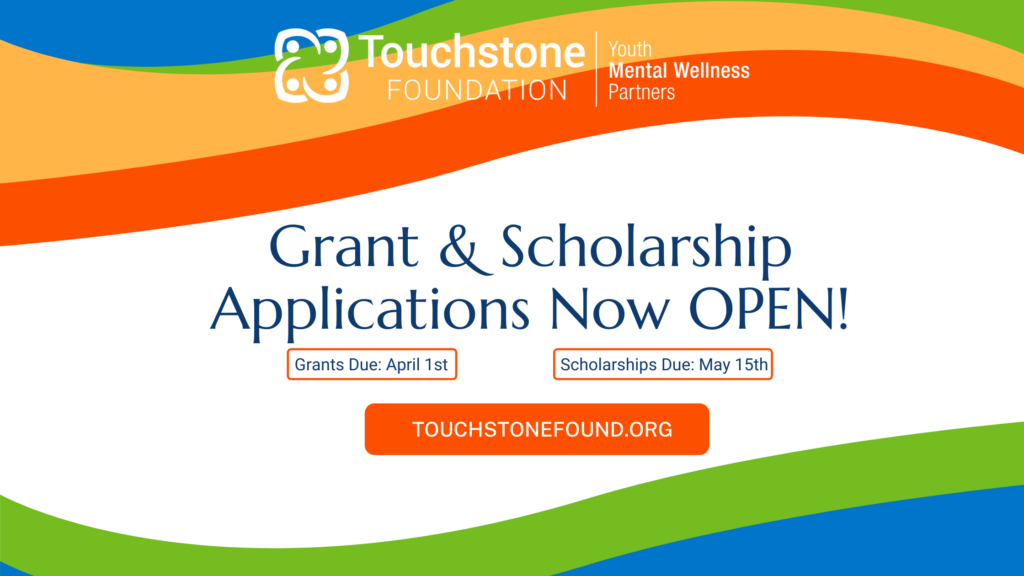 LANCASTER, PA – The Touchstone Foundation (formerly LOHF, the Lancaster Osteopathic Health Foundation) is now accepting applications for its annual Children's Behavioral Health Grants and Mental Health Careers Scholarships. Each year the Touchstone Foundation supports individuals and organizations with scholarships and grants to increase accessibility and equity to youth mental wellness resources and program in Lancaster County. 
The Children's Behavioral Health Grants funds projects that elevate the mental well-being of youth and children (age birth to 26 years) in Lancaster County, PA. Organizations interested in improving access to behavioral healthcare for youth and children and supporting targeted workforce development for providers in Lancaster County are excellent candidates to apply for grants. 
Throughout the years the Touchstone Foundation has supported various organizations, most recently, Bench Mark Program. An organization focused on mentorship to under-served youth through positive gym spaces where they feel safe, understood, and empowered. Within 6 months of receiving grant funding Bench Mark exceeded its program goals. They were able to serve 40-55 individual students each week across programs at their headquarters, as well as at branch sites. To learn more about previous grantees visit https://touchstonefound.org/grants/current-and-past-grantees/ 
Since 2003, the Touchstone Foundation has historically offered scholarships for nursing students. This year, scholarships will be offered to students pursuing careers in mental healthcare for youth and their families. Examples include students accepted or enrolled in a major for social work, psychology, or psychiatric nurse practitioner students. 
"I received a scholarship for my Bachelor of Science in Nursing and Master of Science in Nursing from the Touchstone Foundation. To say I was grateful is an understatement, I am a single mom and I needed funding to help me through and I finally graduated in May 2021! It is so surreal! Five long years, and that's after my initial Licensed Practical Nurse education and then becoming a Registered Nurse." said Danielle Sweigart, Millersville University Graduate Spring 2021.
###  
Touchstone Foundation is a nonprofit organization that has focused on elevating the mental well-being of youth and children in Lancaster County, Pennsylvania for over 20 years. Visit our website for more information touchstonefound.org