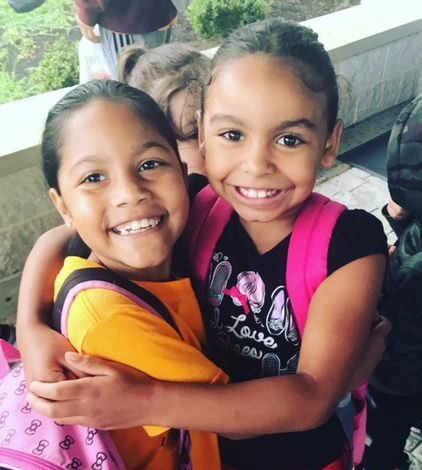 We're pleased to recently award an LOHF Children's Behavioral Health Grant to Horizons at Lancaster Country Day School. We are excited to see how this program will close the summer learning gap for under-resourced students in School District of Lancaster. We asked Executive Director Meg Reed to share about Horizons.
What is the goal of this program?
Our goal is to reverse summer learning loss and to close the opportunity gap by providing hands-on learning, swimming lessons, field trips, exposure to the arts, social-emotional learning, healthy meals, and plenty of fresh air and play during the summer months.
How do you achieve this goal?
We achieve this goal via a 6-week, full-day program hosted on the beautiful campus at Lancaster Country Day School. Through partnerships with LCDS and other community organizations, as well as an outstanding staff of educators from across the region, we create a fun and safe learning environment where students can grow and thrive. They return to their public schools in the fall ready to learn!
How will it elevate mental well-being for the students?
We know that our students and families at Horizons, like all of us, are recovering from a challenging year of isolation, stress, and loneliness. By adding a counselor to our staff for the very first time, especially a Black woman who provides a mirror for our students, we endeavor to support their social-emotional and mental well-being and meet them where they are.
Funds also will be used to purchase books and other materials to support students' well-being, both while at the program and after they leave us at the end of the summer. We will provide "Keep Calm and Carry On" bags for our students to take home with them, and our counselor will teach them self-regulation and mindfulness skills to make use of all the goodies in the bag!
How will the LOHF grant boost this program?
We knew we wanted to add a counselor to our Horizons staff for the first time, especially as we began to understand the impact of the pandemic on our students and families. However, when creating our 2021 budget back in January, we had not allocated space in our budget, so adding a staff member could have proved to be a hardship for our small and 100% donor-funded organization. With this grant, we are able to bring a counselor on board and equip our teachers with the materials they need, such as books, to support our students' social-emotional growth and mental well-being.
We are so grateful for the support of LOHF and their donors. This grant has allowed us to respond to an emerging mental health need that we may not have been able to meet without it. It feels great to know that our students will have access to a highly qualified school counselor. Thank you!
What is the potential impact of this grant and your program?
We hope to be able to make a counselor a permanent member of our Horizons staff who can make connections with students and families year after year as they return to the program. As our program grows, we aspire to increase the counselor's hours, or even add a second counselor!
How can someone learn more about your program and organization?
I invite anyone who's interested to visit us this summer! Contact me, or Rebecca Fowler, by email to set up a visit. Our Website has lots of great information, too.
LEARN MORE ABOUT:
Grantees Awarded Spring 2021 Children's Behavioral Health Grants
LOHF Children's Behavioral Health Grants