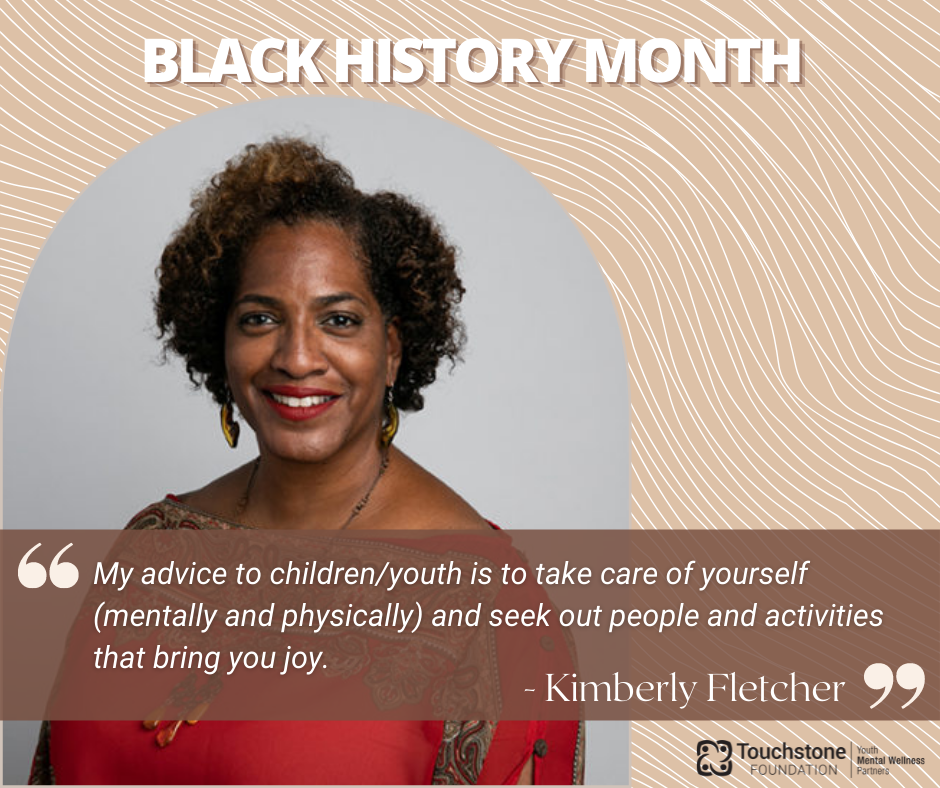 Happy Black History Month! This month we're highlighting members of our community – some close to the organization and others that have been doing work in Lancaster County and beyond. 
A familiar face to some, Kimberly Fletcher has served on the Touchtone Foundation board for over four years. We are grateful for her vast expertise, including working with people from diverse economic, academic, and cultural backgrounds.  
Kimberly has more than 25 years of non-profit and human resource expertise. She has done work in strategic management, recruitment, employee relations, training, on-boarding, benefits administration, professional development administration, and special events coordination. But it doesn't stop there! Her broad career as a human resource professional has been enriched through experiences in childcare, secondary education, and college administration.  
Kimberly currently is the Vice President and Chief People Officer for HDC MidAtlantic, an organization focused on providing housing that is safe and affordable to those with lower incomes, focusing on seniors, families, and individuals living with disabilities.   
Originally from New Jersey, Kimberly first came to know Lancaster County as a student when she attended Franklin and Marshall College. She later went on to graduate from F&M earning a degree in Theater. Since then, she has been a resident of Lancaster County for over 30 years.  
Having worked with the Touchstone Foundation for several years and supporting our mission and core values on youth mental wellness we asked Kimberly if she had any advice for youth who are looking to improve their mental wellness. 
Kimberly said, "take care of yourself (mentally and physically) and seek out people and activities that bring you joy." 
Thank you to Kimberly for her constant support and for continuing to serve on our board!