NavWell: Pathways to Wel-lbeing is an innovative solution to improve children's behavioral healthcare by connecting primary care providers with behavioral healthcare providers in real time via a secure, online platform.

Touchstone Foundation began designing NavWell in 2015 after results from our Youth Behavioral and Mental Health Needs Assessment of Lancaster County confirmed a need for care coordination. This is imperative to improving delivery of children's behavioral healthcare. It fosters collaboration of primary care providers, and behavioral healthcare providers, and parents.

We have partnered with Advanced Metrics and coLAB to research and design this a solution so that children and families experiencing mental and behavioral health challenges can receive better care. NavWell is ready to pilot.


NavWell supports primary care providers (family doctors, pediatricians, and nurse practitioners) by offering a selection of validated, evidence-based screening tools to help identify mental and behavioral health needs for children and adolescents. These tools include PHQ-9 for depression screening, GAD-7 for anxiety, and many others.
NavWell scores the results of these screenings and guides the primary care provider in how to treat the patient, prescribe medication, or make a referral to a behavioral health provider. A behavioral health provider receives the referral, schedules an appointment with the child and family, confirms or adjusts a diagnosis, and connects with the primary care provider for ongoing care coordination.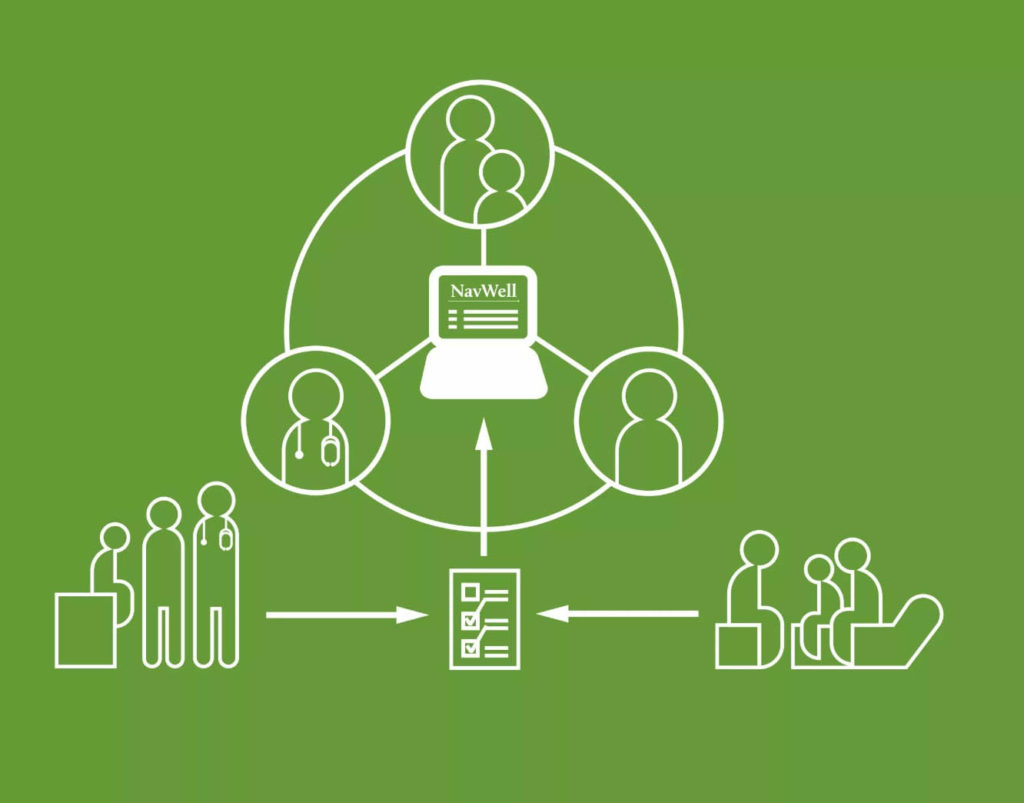 By facilitating connections between electronic health records, NavWell is designed to integrate seamlessly into the existing systems by serving as a bridge between primary care and behavioral health. In this way, NavWell saves time, improves access, reduces error, and improves communication and coordination between providers.
In 2015-2016, Touchstone Foundation researched and developed NavWell in collaboration with many partners across Lancaster County, Pennsylvania, and beyond. Also in 2016, we convened the NavWell Advisory Council of experts to guide its specific development towards launch of a pilot. In late 2016, LOHF began piloting NavWell with its first behavioral health provider (Community Services Group) and first primary care provider (College Avenue Family Medicine).
We  invite primary care and behavioral health providers to help us pilot this exciting resource. 
Touchstone Foundation is committed to our mission of improving children's behavioral health and strengthening the capacity of healthcare professionals in Lancaster County. Therefore, Touchstone Foundation provides NavWell as a grant to our community. To learn more about how you can participate, please contact us.